November 30, 2014
0

found this helpful
Best Answer
The reason you can not slice one side of the glass is that the sealant is holding both pieces of glass so tightly that you will more than likely break and shatter the glass. This is dangerous. In addition, if you try to silicone or glue another piece of glass back on to the other side of the glass it will be messy and look awful.
It is far better to call a glass repair company. They will give you an estimate and make up a brand new sealed double pane unit and switch out your old glass.
My company is based in Colorado Springs. We do this type of work every day and have 25 years of experience.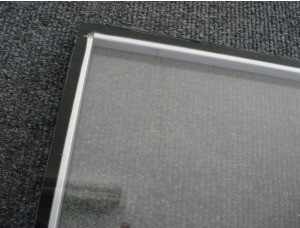 Showing 1