Browse
Recent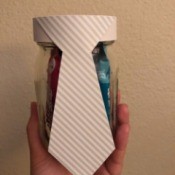 Father's Day Favor Gift JarMason jars are affordable and make great gift giving presents with a reusable purpose. You can fill the jar up and decorate the outside. Then the recipient can use the Mason jar as a jar, cup, for organizing purposes, etc., essentially it won't be trash.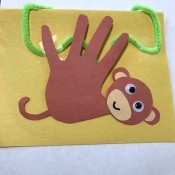 Toddler Handprint Monkey Father's Day CardHere is a cute and sentimental card you can make with your toddler to give to dad. My daughter loves making crafts with her handprints, so this was perfect to make for Father's Day.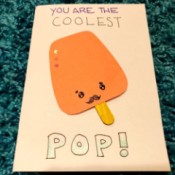 Coolest Pop CardI made this card for my dad for Father's Day because he is an absolute Popsicle fiend and he's the coolest pop! This cute little play on words makes for a fun and sweet card, and a great all-ages craft.


Advertisement