Tips and ideas about saving money on Christmas gift wrapping.
Browse
Recent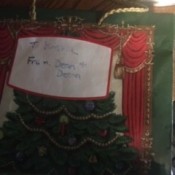 Gift Tag DilemmaWe re-use our gift bags which is not unusual. But since we can't "re-use" the tag and using the sticky tags to put on a gift bag ruins the bag, I came up with this solution. I purchased from the dollar store some dry erase labels. Now I can leave the labels on the gift bag and erase them each time I use the gift bag.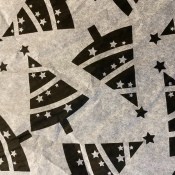 Homemade Printed Tissue PaperWith just a few supplies, a computer, and a printer it is super easy to make small pieces of custom tissue paper for the holidays!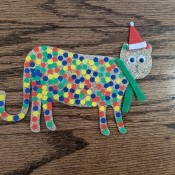 Christmas Rainbow Cheetah Gift TagHave your kids help partake in Christmas wrapping! They could design cute little gift tags or make as a flat homemade card. This is a cheetah my daughter designed.


Questions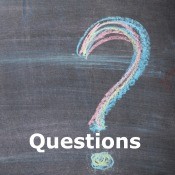 Gift Wrapping Makeup Palette Advice?I am giving a large 88 shades makeup palette to my niece for Christmas. What is the best way to wrap the palette so the makeup won't break. Should I wrap it in bubble wrap first and then wrap it in Christmas paper? Or maybe write "handle with care" somewhere on the paper? Any suggestions?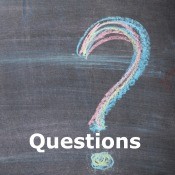 Packaging Ideas for Cookie Exchange?I host a cookie exchange every Christmas season and part of our fun is the way we package our cookies. We must come up with some cookie and packaging combo related to Christmas music, angles singing, or a choir. Any suggestions?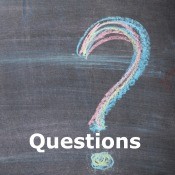 Christmas Gift Ideas for Boyfriend?I've been with my 16 year old boyfriend for almost 2 years. I really don't know what to get him for Christmas! Last year I got him a Christmas jumper and a photo of us.


Published by ThriftyFun.
© 1997-2021 by Cumuli, Inc. All Rights Reserved.
https://www.myfrugalchristmas.com/xms/My_Frugal_Christmas/Gift_Wrapping/index.html