27 Posts | 12 Comments
Active Since 2011
Contest Entries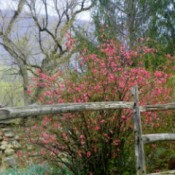 Blossoms by the FenceI drive down this road often, and always see something that attracts my attention. The blossoms were so vibrant next to the bare tree, stone wall and fence - it was picture perfect!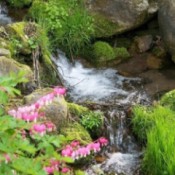 Scenery: Bleeding HeartsI live next to a stream that comes down the mountain and empties into the lake across the street. We have a garden along the bank and every season is just so beautiful there.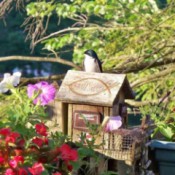 New Tenants in the BirdhouseThis is a deck garden with an ornamental birdhouse on the railing. Last summer it was claimed by a couple who used it to start their family! The close proximity to humans didn't bother them at all.


Recent
Advertisement