Pot-bellied Pig Information and Photos
Photos
Share on ThriftyFunCheck out these photos. Click at right to share your own photo in this guide.
This is Petunia, she will be 8 yrs. old this July. She is a Vietnamese Potbellied Pig. We rescued her as a orphan when she was just a few days old.
She likes to sunbathe in her kiddie pool and steal my husband's tools when he is outside working.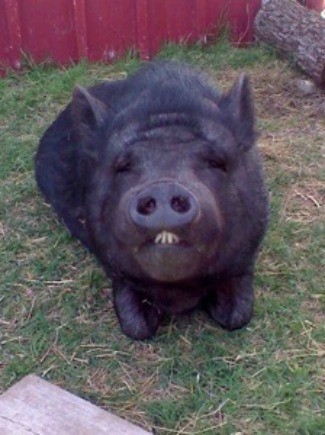 Read More...
I got Phoebe from a local farm the day before Father's Day. Phoebe is very social, we spend lots of time down at the beach walking the boardwalk. She has many followers on Instagram.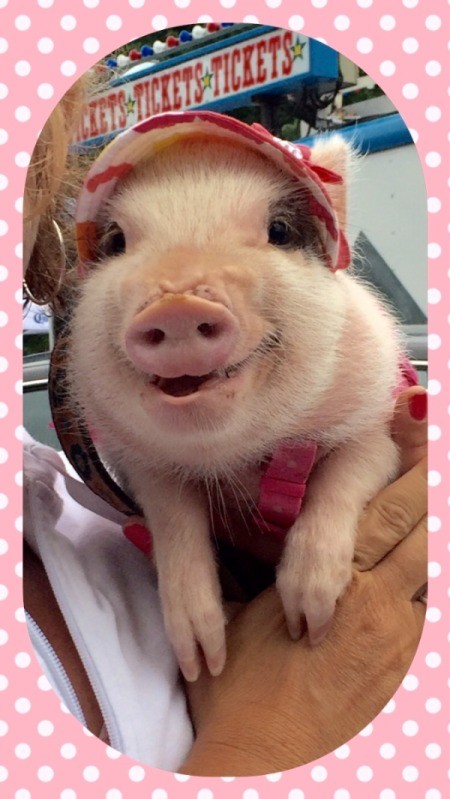 Read More...
Velvet is an 8 week old mini potbelly pig. Velvet's mother was not able to care for her and her brother. A friend of mine told me if I still wanted a pig to come and get them.
I have a 10 month old pig already named Digby.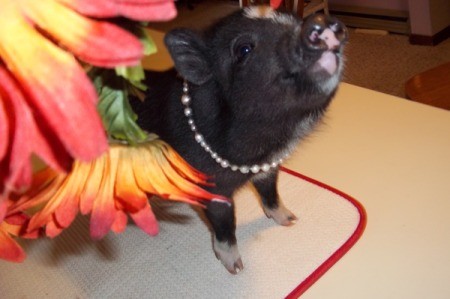 Read More...
John-C and Velvet are 3 days old and are Potbelly piglets. I had been wanting a young piglet to be friends with my 8 month old pig. It was a cold day here in Minnesota when a friend of mine called and said her pig just gave birth.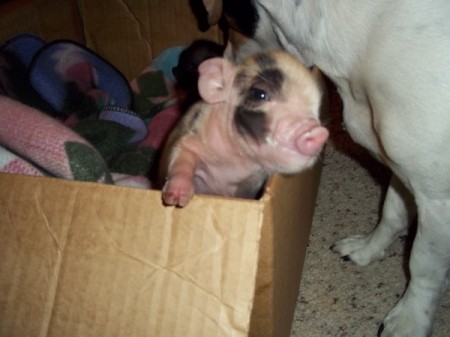 Read More...
March 1, 2011
17

found this helpful
Quincy is 4 months old. He is a miniature pot belly pig, I got him in December 2010. He loves to run around in the back yard, head butt shoes and EAT! Quincy is the sweetest pet ever.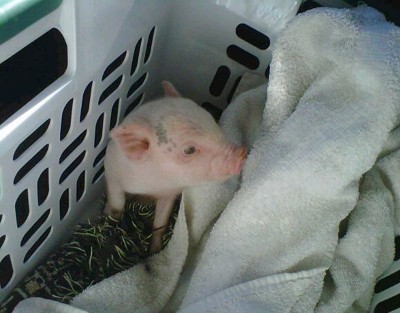 Read More...
Johnc is a 9 week old mini potbelly. He was given to me when his mother wouldn't care for him. He loves to bark when he sees me, he likes to chase the chickens and his sister, and dig in the dirt with his nose.
He is sweet, tons of fun, and he is loved very much.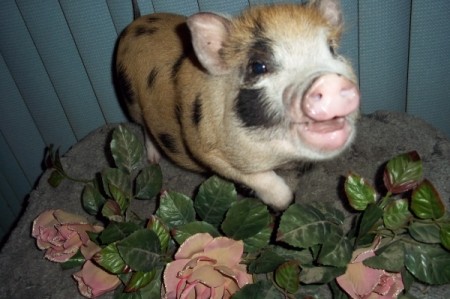 Read More...
Sophie is my 8 year old Vietnamese Potbelly Pig. My baby loves to eat every food imaginable and snore loudly. :) Sophie is a lover, and especially loves tummy scratches!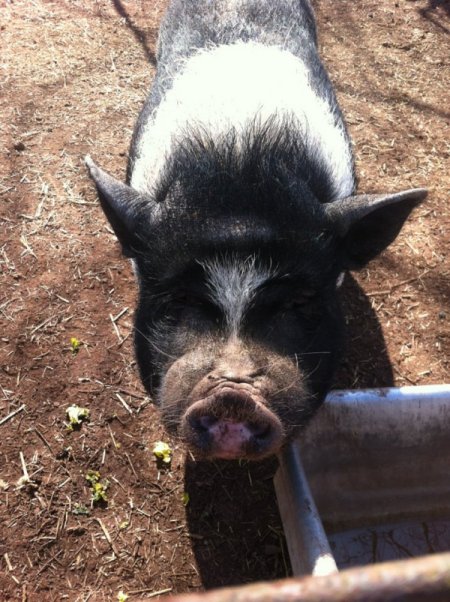 Read More...
I got Digby from a friend who has potbelly pigs.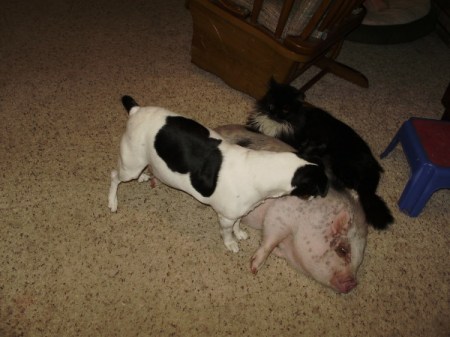 Read More...
This is Velvet, the most sweetest girl. She is almost 2 years old. We love her so much. I raised her and her brother since they were 1 day old. They were orphans.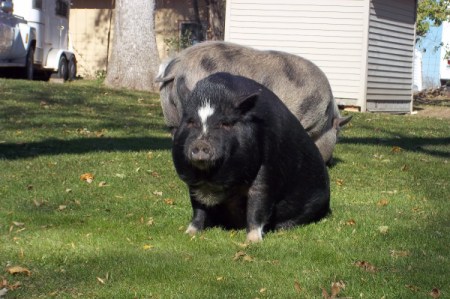 BettyBoots is 2 1/2 months old and is a Potbelly pig. I got her on 11-1-2005.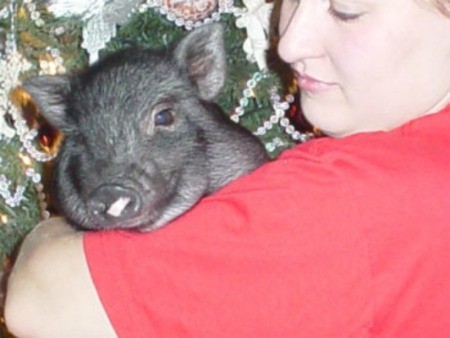 Read More...
BettyBoots (Pot Bellied Pig) Photo. BettyBoots is my 11 month old Pot Bellied Pig. I got her when she was 5 weeks old. . .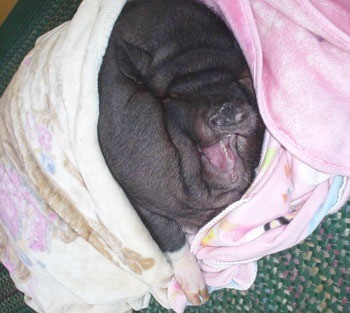 Read More...
Related Content