I have a Cocker Spaniel and he is 5 years old. I can't get him to stop jumping on people when they come in my house. How can I train him to stay down?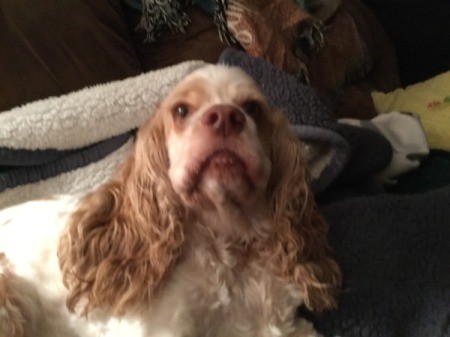 Answers
May 12, 2017
0

found this helpful
Ignore her when gets excited. Reward her when she behaves properly.
May 13, 2017
0

found this helpful
Here is a method from AWLA.org:
"Wait 30 seconds to 1 minute, then walk back in to calmly greet your dog. The moment your dog jumps, walk away again and close the door. Keep doing this until your dog no longer jumps, at which point you can reward him by not leaving and petting him. Try less subdued greeting with your dog and use the same approach."
Read the full article:
May 14, 2017
0

found this helpful
My son was having problems like this and while at a dog park one day, an older gentleman told him how to "cure" this. He said that a soon as your dog starts to jump, walk towards him and bend down and gently (well, a little harder) blow in his face.
I know it sounds kinda silly but, my son tried this and it really worked - for him anyway. It seems that most animals do not like anyone blowing in their face. It was more difficult making him stop jumping on children but he was successful.
Try it - nothing to lose.
Read More Answers
So I have a 5 month old Pit Bull and I'm trying to figure out some other ways to get her to stop chewing on hands and jumping on people when she greets them. After she has greeted someone she doesn't seem to jump on them anymore. I've tried few things when she tries to chew on hands that my trainer told me to do (i.e. if she's chewing on a hand to push it into her mouth more and saying ouch (which will work for few minutes and then she's right back at it). I did learn that she doesn't like hot sauce, but who really wants to have that on their hands all the time.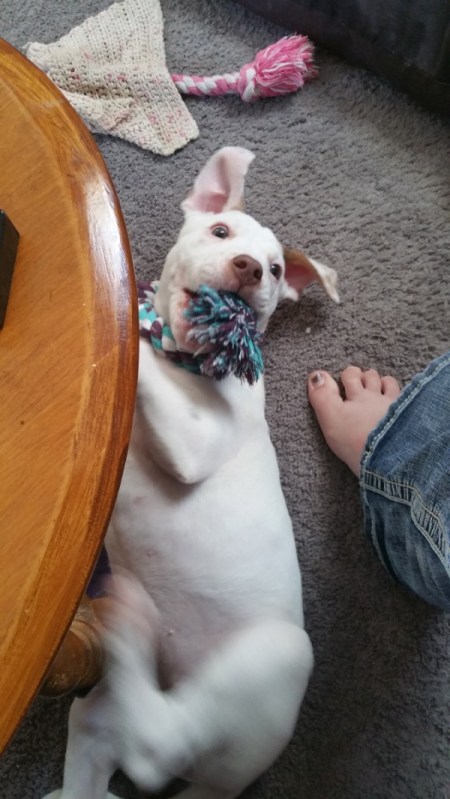 Answers
May 5, 2016
0

found this helpful
LOL, yeah, hot sauce on your hands 24/7. Basically, when a dog bites, you've probably been told this: never pull back your hand. That makes it a game of "keepaway hand" and the dog will only want to bite more or worse, clamp down and hang on.
Here's something you can try. Grab her butt or thigh with your other hand just hard enough to distract her attention. Then say "HEY!" or something like that. You want her looking at you. She has to pay attention to you to be trained. As soon as she looks at you, stick a chew toy in her mouth in place of the hand. You'll pretty much have to have these with you or within arm's reach.
You'll have to teach her "down" as well. Grab her butt to get her attention to you, then say "DOWN!" and point down. Make sure you're using a very firm voice and standing straight upright. If you really mean it she should sense what you mean and do it.
Dogs are domesticated animals and used to taking cues from humans that are much subtler than this. But your dog is a puppy and just needs to be trained to look at you to see how you're reacting to what she's doing and respond to you.
Answer

this Question

...
February 19, 2015
0

found this helpful
My small black female toy Poodle, Lucy, that we picked up from a rescue centre a month ago keeps on biting my jumpers. The 4-year-old dog is now getting very aggressive with me. What should I do?
By Anita
Answers
February 19, 2015
0

found this helpful
It's typical of toy breeds to become aggressive, especially if they are rescues. This is a matter of psychology.
People have a hard time disciplining very small dogs because they're so cute. The fact that the dog is a rescue makes it harder, because you might worry that the dog was treated badly in the past.
This is a problem, however, because the inability to be stern makes you weak. Dogs are predators and sense weakness, and they attack weakness.
Discipline is not abuse, so rid yourself of fears that being stern with your dog will cause psychological harm. It won't. The dog is not a puppy or an invalid. It's an adult dog.
Cultivate a stern tone of voice and a more upright posture when dealing with these issues. The dog will know when you don't really "mean it."
Don't let the dog get away with things, such as taking food from your plate. Never chase the dog to get something back. When the dog takes something of yours, say "Drop it!"
The biting can be solved a similar way. Say "Stop it!" and hold your posture until the dog sits and puts its ears back. Make it drop the hem of your clothes. Never pull back or pull the hem away.
Make sure your dog is getting enough exercise. A four year old dog may require more play and walking time than it's getting. Just because it's small doesn't mean that it can sit in someone's lap all day. Make sure the dog has toys, but also that you play with the dog and walk it every day. Some of the aggression could be just stress from lack of activity.
Answer

this Question

...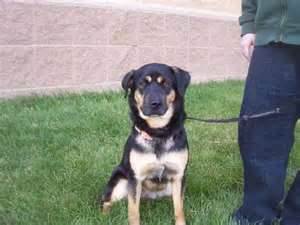 I have a 1 year old Husky and German Shepherd mix named Shadow. He jumps on everyone and won't stop, he also humps everyone. When I go to give him a treat he like snaps and almost takes my hand off. When anyone goes to pet him he bites their hands and won't let anyone pet him. He doesn't like strangers and he's mean to strangers. Why does he do this? And how do I get him to stop?
Answers
January 26, 2013
0

found this helpful
I would start with this article: The Power of Training a Dog with Markers or Clickers.
http://leerburg ers-clickers.pdf
Also, when you give him a treat, it should be when he is calm and bored and when you are training this dog, a small quiet word of praise such as "yes" will work better than getting all excited and getting hyper.
As far as the treat goes, roll the treat up in your hand and when he goes to bite your hand, or mouth your hand, then bump his nose back, gently but firmly and say "take it soft". Offer it again and repeat the same thing if he takes it too rough.
He will eventually get it and understand.
He seems like he is overstimulated and he needs to be calm and not have much hyper activity around him. Give him some sort of a job, even if it is putting down a towel on the floor and throwing him a treat on it at a certain time every afternoon.
Check out youtube.com for fun ways to interact with your dog, but remember that lots of dogs need quiet leadership and not a lot of talking and chatting that makes them nervous.
When a dog jumps on me, I am limber enough to bring up a knee and bump him in the chest, not firmly enough to hurt but enough to knock him off a little of his balance. Then I turn away and ignore him by walking off when he is acting snotty. They all go thru this.
Here are a lot of videos on youtube.com that cover teaching not to jump up.
http://www.yout ac.1.Ty0thQ-kZN0
Hope any of this applies to your situation!
Blessings,
Robyn from Tennessee
January 26, 2013
0

found this helpful
I found this video that looks like a lot of fun to try....
http://youtu.be/lC_OKgQFgzw
Strangers are frightening to doggies and they need to trust you will keep him from them. Sometimes shepherds and huskies have a high drive to chase so it is better to isolate them from any chance they might get into trouble chasing people like they do when they are younger.
January 27, 2013
0

found this helpful
When he's coming to jump on you, step forward into "his" space and use one word consistently like "settle" while holding your hand like a traffic cop. Keep doing it, by kneeing a dog in the chest they think it's a game. Grab his mouth and hold it shut and use 1/2 words consistently again "no bite".
If he hasn't been neutered get that done, there are inexpensive clinics all over the country, ASPCA has clinics in most towns. Be consistent, not mean, consistent. He will learn, the breed, even mixed is very smart. Give treats and praise for good behavior. Even a Cheerio can be a treat. Snap him on top of his nose if he bites you when giving a treat-use another word-like -gentle.
January 27, 2013
0

found this helpful
Hi, Here's a training method I've seen from dog trainer Victoria Stilwell. It helps to have other people in the room to tell you how he responds.
As you enter the room and your dog begins jumping or biting, turn your back to him and cross your arms. It may take a few moments, but he will stop when he sees you're ignoring him and not interacting whatsoever. Take a few steps away if necessary. When someone else tells you he has calmed down, turn to him and praise him verbally or with a treat. But, if he immediately begins unwanted behavior again, immediately turn around. Repeating this consistently teaches him he will get attention, praise and treats only when he is calm and friendly. Your friends and guests should do the same thing. Ignore him and move away when he misbehaves and praise him when he's calm. If he jumps on people sitting on the couch, the person should get up and move away. Victoria is successful with this whether it's mild aggression or more advanced. She uses alot of good boy, good girl and never needs to shout.
Also, petting a dog on top of his head shows dominance by you. For a more neutral or positive response from him, approach him from the side or underneath and don't look him in the eye. He will see this as a challenge from you. Eventually when he becomes social and friendly enough, above the head petting and directly looking at him should be ok
Let us know what happens!
Answer

this Question

...