Microwave Safety Tips
Several times, I used the microwave oven, only to have pitted "microwavable bowls," and the inside of the microwave, a food mess. I discovered on my own, to use a smaller "heat" setting for a longer period of time.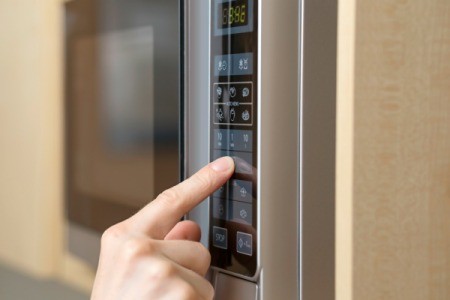 Read More...
March 3, 2010
0

found this helpful
Don't use the microwave for deep-frying, canning, or heating baby bottles. These applications don't allow adequate temperature control for safe results.
Read More...
October 9, 2004
0

found this helpful
There are traits unique to microwave cooking that affect how evenly and safely food is cooked. "Cold spots" can occur because of the irregular way the microwaves enter the oven and are absorbed by the food.
If food does not cook evenly, bacteria may survive and cause foodborne illness. Simple techniques ensure that meat and poultry microwave safely.
Read More...
Related Content