Growing Violas
This pretty little herb is called a viola. Grown by my husband in a pot on our front porch, this tastey morsel is great in salads as well as a breath-freshener on the way out the door. It tastes a lot like mint!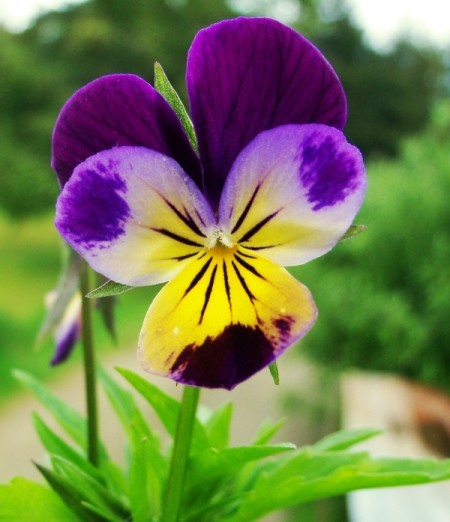 Read More...
Some of you might like this quasi psychedelic effect. It was purely unintentional. I bought a 6 cell pack of viola, and planted them in a hanging basket.
They are quite showy, maybe some are a new breed.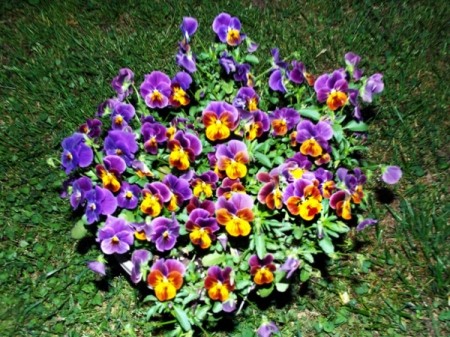 Read More...
I was warned by a fellow member of the consequences of growing viola. She said they would multiply and take over. I haven't found that to be true in my case.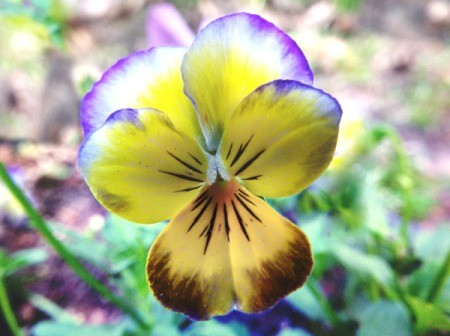 Read More...
Here's a picture of a hanging basket of viola. I bought the sad looking markdown last fall at Lowe's for 50¢. I nurtured it a little and enjoyed a full basket of blooms all winter and spring.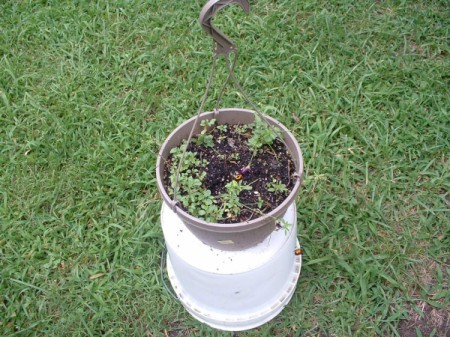 I have two Viola plants that were nice and full when I bought them. The past week they look like somebody sat on them. I'm wondering if maybe they have got too long to be perky any more. What would happen if I cut them completely back? Would they come back and bloom again or would I finish killing them?
By Joan
Answer

this Question

...
I would like to know what to do with violas once they become scraggy? They have been beautiful all winter, but not now that summer is here, is it best to pull them out and plant new in spring? Your advice would be appreciated.

Thank you.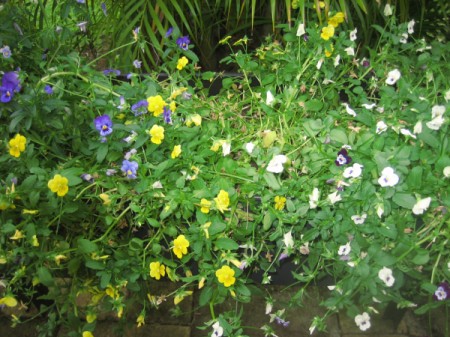 Answers
November 8, 2018
0

found this helpful
Cut them back in midsummer when they get scraggly. They will grow back fuller.
November 8, 2018
0

found this helpful
You don't say what zone you are in, so you may want to look up your local extension office:
pickyourown.org/countyextensionagentoffices.htm
I have only ever grown them as annuals. Our Winters are horrible so it kills them.
I have kept them for several years inside in pots. I just pinch back dead blooms and leaves and the are sturdy!
November 19, 2018
0

found this helpful
in general you want to 'deadhead' or otherwise prune such plants so that they will grow more rounded and nice
the plant grows taller because of competition from other plants for sunlight - it's an arms race of which plants gets most access to sunlight, which is why it bolts
but if you keep it pruned then it will not bolt but fill out instead
Answer

this Question

...
April 19, 2015
0

found this helpful
Can violas be out in 57 degrees at night or should I bring them indoors?
By Casey from NY
Answers
April 21, 2015
0

found this helpful
Yes they can be out. Violas are tough.
Answer

this Question

...
Related Content
Categories
Guides
More
Categories