Chicken Sandwich Recipes
Boil chicken pieces with bay leaf and parsley in water to cover in saucepan until tender. Bone chicken and cut into bite-sized pieces.
Combine chicken, pineapple, celery and mayonnaise in bowl, mixing well.
Read More...
Combine mayonnaise, horseradish and Worcestershire sauce; reserve 1/3 cup mayonnaise mixture. Brush chicken with remaining mayonnaise mixture; grill or broil 7-10 minutes, just until cooked through.
Read More...
February 16, 2017
0

found this helpful
This gravy topped, open faced sandwich recipe is tasty and easy to make. This page shows you how to make a smothered chicken sandwich.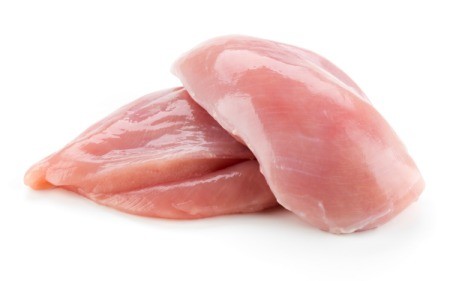 May 23, 2016
0

found this helpful
This is a guide about slow cooker barbecue chicken sandwiches. Using your slow cooker for making barbecue chicken for sandwiches is convenient and you get that great slow cooked flavor.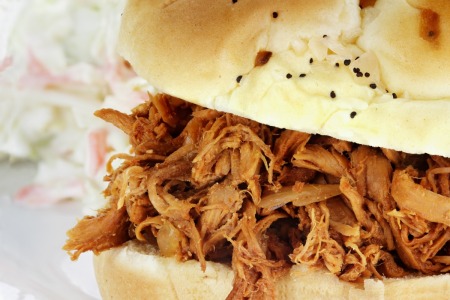 Pound chicken to flatten evenly; set aside. In skillet, melt 3 Tbsp. of butter; add garlic and 1/2 tsp. dill. Add chicken; cook until juices run clear. Remove and keep warm.
Read More...
Recipe for The Best Wurst Chicken Caliente Sandwich. In a small bowl, mix together garlic powder and cayenne and sprinkle chicken pieces with the mixture.
In a large skillet, stir-fry seasoned chicken in 2 Tbsp. olive oil about 4-5 minutes or until no longer pink. Drain and remove from pan.
Read More...
Preheat oven to 400 degrees F. Lightly coat baking sheet with cooking spray. Combine honey and mustard in small bowl. Set aside 2 Tbsp. for sauce. Spread crumbs in shallow dish.
Read More...
May 5, 2010
6

found this helpful
All I can say is yum!
Read More...
Related Content