School Fundraiser Ideas
Solutions
Share on ThriftyFunThis guide contains the following solutions. Have something to add? Please share your solution!
Tired of fundraisers selling useless and cheap items? When the schools ask for volunteers for fundraising, volunteer to start a flower fundraiser.
Our local schools used to sell flowers in flats and baskets from a local nursery.
Read More...
Through the years, my children's schools have sponsored fund raisers which offer all the school supplies in a big bag for a set amount. I stopped participating because the supplies were usually of poor quality.
Read More...
Kelly Ann Butterbaugh
0

found this helpful
As schools suffer through budget cuts, fundraisers become even more important. Yet everyone is cutting back, and purchasing wrapping paper, candy, or raffle tickets isn't in the budget.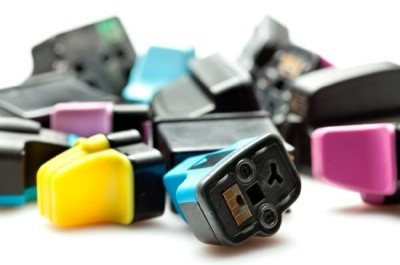 Read More...
Questions
Ask a QuestionHere are the questions asked by community members. Read on to see the answers provided by the ThriftyFun community or ask a new question.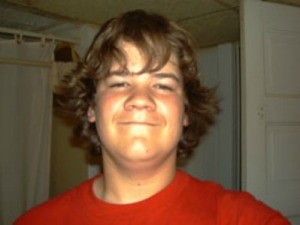 My son is vice president of his junior class. They are always looking for new ideas for fund raisers. They have done the car washes and sold food at sports events. Does anyone have any unique ideas of things to sell or anything else a little more refreshing?
Karen from Port Clinton, OH
Answers
February 17, 2006
0

found this helpful
Best Answer
I was student body president for 2 years in high school and one thing we did that was popular and a decent money maker was to have dress up days! We had a somewhat strict dress code and any break from that was great for the students. The most sucessful was Hat Day .. we weren't allowed to wear hats inside the building, unless you paid a dollar in your first class of the day .. then you could wear a hat all day! We used the honor system and it was a smaller school but you could use hand stamps or ribbons or something to denote the people who paid and were allowed to wear a hat! Teachers would get in to the act too, it was a fun, easy way to make extra cash that didn't distract too much.
Before this our big money maker had always been the soda machines .. since we were also trying to phase the "junk" machines out of the school we needed something new! We took the idea from sports teams who would wear jerseys on game days. We'd usually make $175 to $200 each day (HS population was around 250 kids) and have one of these days each month ..
each was cleared through the principal of course. Other than the hat day, we did Pajama Day, Crazy Shirt Day (no logo shirts was part of our dress code), Opposite Day .. anything else you can think of! I think you have to be aware of your school to make sure it would work for you. We were a small, relativly close knit school which made it easier.
This was a great idea for our school .. there was no cost involved, other than our time, so the money we made was pure profit. It was popular with the students to the point where we were doing it one a month due to demand. We were able to give alot back to the school as well .. we had a big Field Day the last friday afternoon before final exams where we hired a band and took the afternoon off for a big barbeque on the football field. Plus extra dances, guest speakers, gifts to the school ect.
Good luck with whatever ideas you choose! I loved being part of my school's government .. it has served me well as an adult as well.
Rebekah
February 19, 2006
0

found this helpful
Best Answer
One easy and fun way to raise money for a school organization is to sell carnations for Valentine's day, or Hallograms for Halloween, or GradGrams around graduation, etc. The students sell these things for small amount of money and the other students get to send anyone they want a note. Everyone enjoys receiving them. They can write a note to the person or just sign it under a poem that is provided. Then the organizatin that sold the items gets together and hands them out to each homeroom. The most fun is the carnations at Valentine's Day.
My children also sold donuts to be delivered to the person's door on a given Saturday. This is more expensive now, however, due to the cost of gas.
Also, depending on the main theme of the school organization interested in making money, they can offer clinics for younger children on certain Saturdays. These are popular here, the dance team gives a clinic to learn a dance to a certain song, the cheerleaders teach a cheer, the football players have a punt, pass and kick competition in which they help younger kids learn some pointers, etc. The kids usually pay a $10 fee. You could have them on the same Saturday and all work together. Just use your imagination as to what could be offered. The elementary school kids and the Junior High kids enjoy these things and the moms like the half day off that it affords them (usually this is held from 8-12). Free refreshments are served, usually cookies and punch. As long as the high schoolers remember that they are role models to the younger kids this is a fun thing that can be used over and over again, as kids love this if it is a positive experience for them.
By Chris (Guest Post)
January 22, 2009
0

found this helpful
Best Answer
I'm the president of a club at my school and we sold pizza after school every Friday. We made major profit.
Answer

this Question

...
Does anyone have any good fund raising ideas for a high school volleyball team?

Margaret from Arlington, TN
Answers
July 29, 2008
0

found this helpful
Best Answer
How about a penny bomb? Each of the team members can have a jar with their name and their friends, neighbors, family, etc can donate their extra pennies.
We were very successful at this one, even the staff and faculty donated.
July 30, 2008
0

found this helpful
Best Answer
Try Temporary Spirit tatoos. You can have ones made with your school logo or other design. You can have the team sell them before any big game or school event. The kids love them!
August 1, 2008
0

found this helpful
Best Answer
In our school, which is very small -- K to 12 with 140 students, one of the best fundraisers was a homemade soup sale. One of the mothers from the VB team organized these. Expenses were bowls, spoons, and napkins. Soup was dontated by the moms, served by the team. Homemade buns were also donated.
Another idea is the traditional goodie sale at school -- squares, cookies, muffins, etc. One mom I know brought cinnamon buns to school and baked them in the Home Ec room. The smell of baking cinnamon buns really helped sales.
By Deiter K (Guest Post)
September 30, 2008
0

found this helpful
Best Answer
Auction.
Get three of four groups together ranging from four to five students in each group and auction yourself in doing yard work such as weeding, mowing, racking, or shoveling the yard depending on the time of year. These things are sometimes hard to accomplish in peoples busy schedule so they will be thrilled for the help. Do thier yard work for 3 or so days. Start the biding at $10.
Answer

this Question

...
February 28, 2013
1

found this helpful
What are some good fundraising ideas that will raise the most money that will help benefit my 11th grade class?
By Dever
Read More Answers
I want a fun way to fundraise for a classroom. I have very little to sell. I would like to wrap an ordinary penny in gold foil or just keep in the way it is.
I would then ask who on my facebook or among my friends would like to buy this penny for a dollar.
Then when I give them the penny, they will be told this penny has to be sold for another dollar that will go to a charity of their choice. Or maybe they could just keep the penny or frame it.
Any ideas, I know this is a tough economy. What do you think of this? What would be a good name for it?
By Robyn from TN
Read More Answers
October 8, 2006
0

found this helpful
I am 16 and in high school. Through the high school I, along with 29 other students will be going to Chicago for Model UN. Which is where we go and represent countries and debate on World Issues from that countries point of view. I am excited for it, but there is a problem. All thirty of us need help to raise a rather large sum of money. We are also trying to go on another trip to St. Paul, but we can only go if there is enough money. So i ask, how can a large group of thirty students raise money. Are there any Ideas?

Jake from Isanti, MN
Answers
October 9, 2006
0

found this helpful
I would be glad to do an Avon fundraiser. Avon sells really well! It is not from the book but from flyers. Very simple for you to do!
bludecke@gmail.com
Read More Answers
I am the chair of our high school band's annual fruit sale fundraiser. For the past several years we have given cash prizes to the top sellers, but the same kids seem to win every year (or their siblings).
I would like to change the rewards to gift prizes that everyone has a chance to win (lottery style) with no more than 5 prizes to be won.
Question 1: With 130 kids in the band, some selling one box of fruit and others selling 200, and everything in-between, what is a fair way to compete for the prizes? (Assuming the prizes are of somewhat varying cost levels.)
Question 2: What prizes will motivate high school students? iPads came up, but we could only afford one of those. What else can you suggest?
Thanks for the help.
By Melody Bressler-Hay from Oak Ridge, TN
Read More Answers
Archives
ThriftyFun is one of the longest running frugal living communities on the Internet. These are archives of older discussions.
July 29, 2008
0

found this helpful
Click to read more ideas from older posts on ThriftyFun.
Read More...
Related Content