Creative Garden Planters
As you all may know, I love plants, especially succulents. They're actually my go to gift to give to co-workers, family, friends, neighbors, teachers, etc.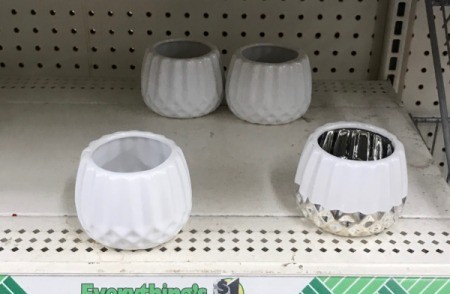 Read More...
Some months of the year, the garden looks extra dull and brown, especially with our California droughts. My next door neighbour left a bicycle outside with a "Free to take" sign on it.
It was absolutely trashed. I removed as much rust as I could, and with a little spray paint...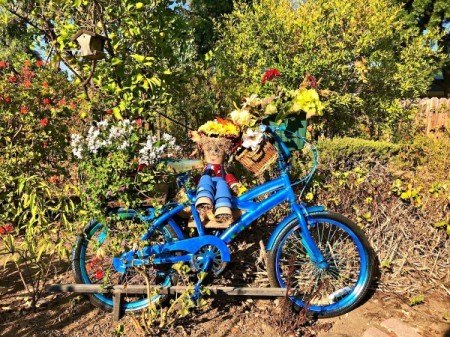 Read More...
Because we drink a lot of coffee, we often have so many left over containers. I have given these sturdy and decorative containers a new life while helping with the land fill.
I use them as planters for myself, friends, and family.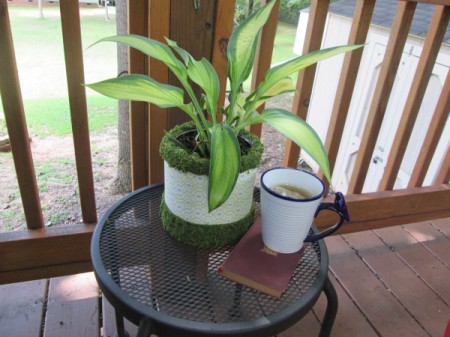 Buying planters and containers to display summer flowers in can be expensive. I'm always looking for items around the house that can be repurposed as planters. I've repurposed tin cans, old shoes, boxes and numerous other items as planters. This year, I decided to use a watering pitcher that had a crack in the bottom.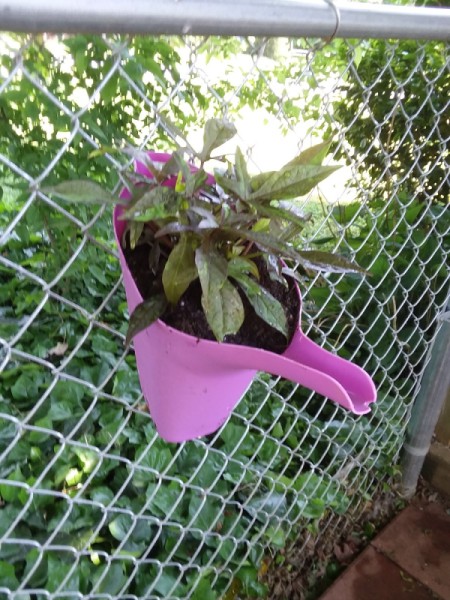 Read More...
March 21, 2018
0

found this helpful
Recycle a warped pot or rusted colander to be a whimsical planter for your garden bed or patio. This is a guide about using old cooking containers as planters.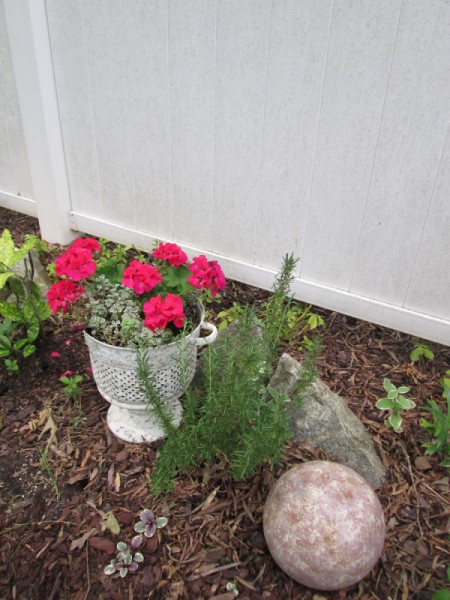 September 20, 2017
0

found this helpful
An old washing machine tub makes a great container to plant in. Making recycled washing machine drum planters is easy.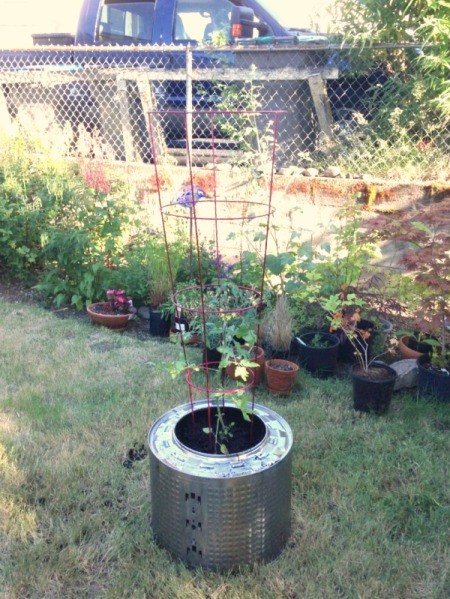 March 18, 2017
0

found this helpful
Go on a treasure hunt in your home with an eye to items that can be converted into unique planters. This is a guide about planter ideas from every room in your house.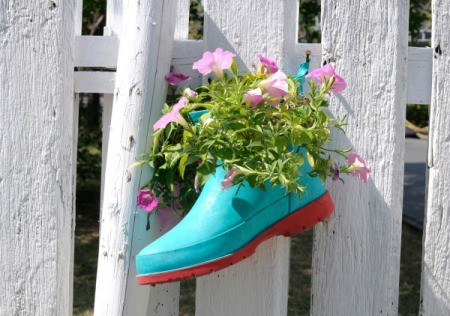 February 14, 2017
0

found this helpful
Plant with trailing plants and add a top to a strawberry pot and you have an attractive side table for your deck or patio. This is a guide about strawberry pot side table.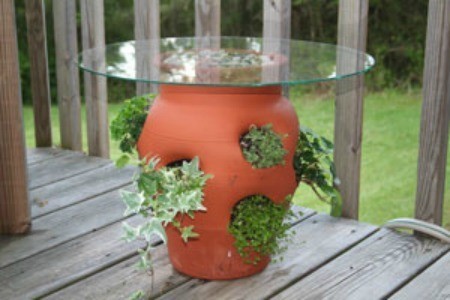 January 13, 2016
1

found this helpful
This is a guide about making a plastic soda bottle hanging planter. Help give your plants an inexpensive new home and keep plastic bottles out of our landfills by making this easy hanging planter.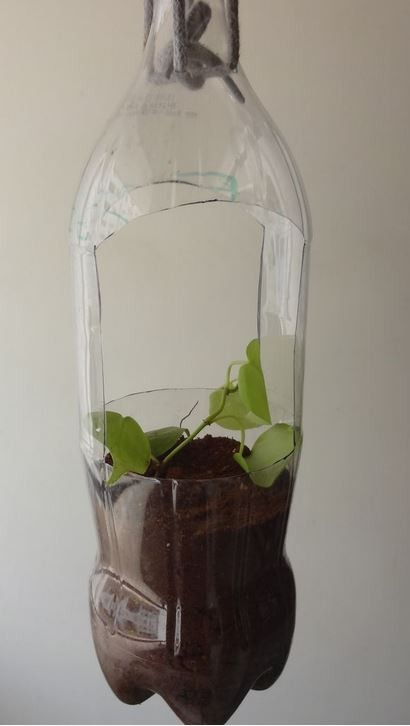 In the Dollar Store we found some plastic toy wheel barrows and dump trucks. We set them on a mat that keeps weeds out with pea pebbles, and filled them up (first hubby drilled drainage holes) and set them out front.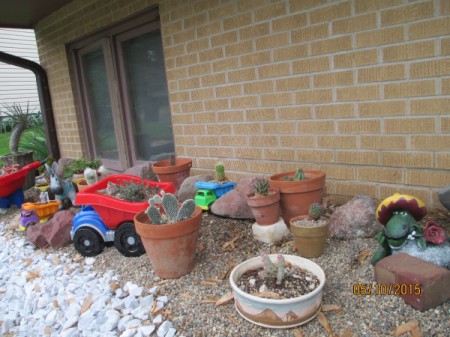 On a recent drive around town I saw this fun planter in someone's yard. They used a Little Tikes football toy box, which I frequently see at yard sales and thrift stores.
Drill some drainage holes in the bottom and you have a durable planter for your flowers.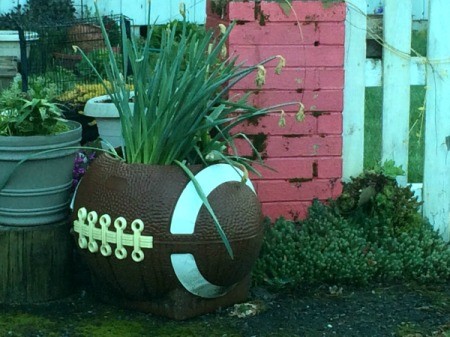 Related Content