Creative Garden Planters
Because we drink a lot of coffee, we often have so many left over containers. I have given these sturdy and decorative containers a new life while helping with the land fill.
I use them as planters for myself, friends, and family.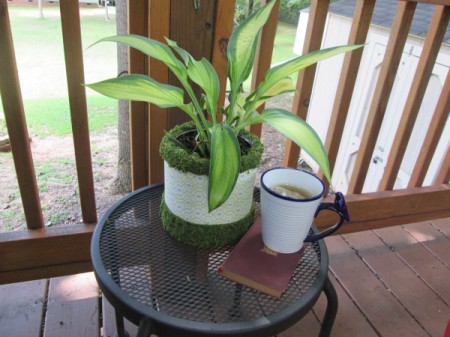 In the Dollar Store we found some plastic toy wheel barrows and dump trucks. We set them on a mat that keeps weeds out with pea pebbles, and filled them up (first hubby drilled drainage holes) and set them out front.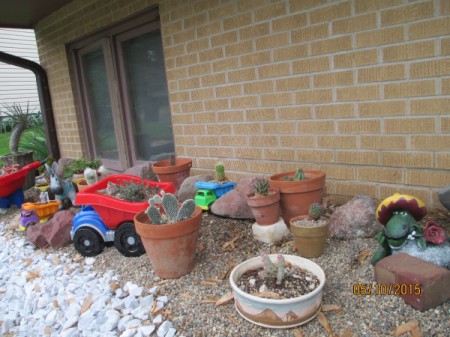 This wine press has been in the family for about 50 years and has seen many, many boxes of grapes and we have enjoyed many, many bottles of homemade wine. The day finally came when the press was ready for retirement and I turned it into a lovely garden piece.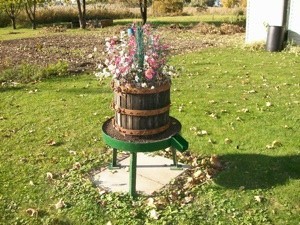 Read More...
On a recent drive around town I saw this fun planter in someone's yard. They used a Little Tikes football toy box, which I frequently see at yard sales and thrift stores.
Drill some drainage holes in the bottom and you have a durable planter for your flowers.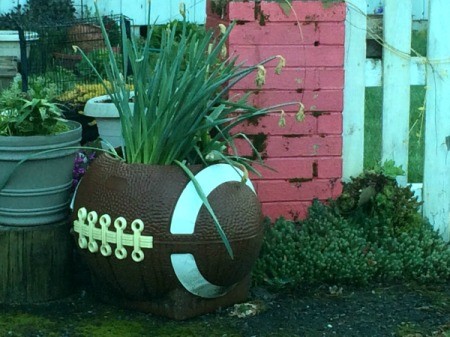 I keep my eyes open for any old galvanized buckets, tubs, and pails that I can use in my garden. This one was once a "calf-a-teria" complete with rubber udder where the hole is at the bottom.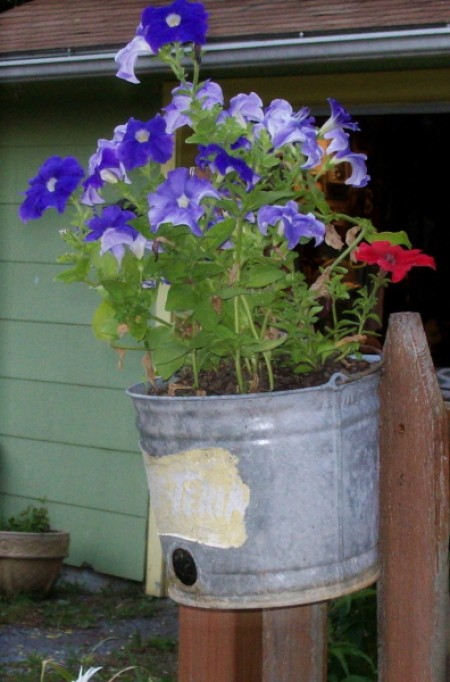 Read More...
January 13, 2016
1

found this helpful
This is a guide about making a plastic soda bottle hanging planter. Help give your plants an inexpensive new home and keep plastic bottles out of our landfills by making this easy hanging planter.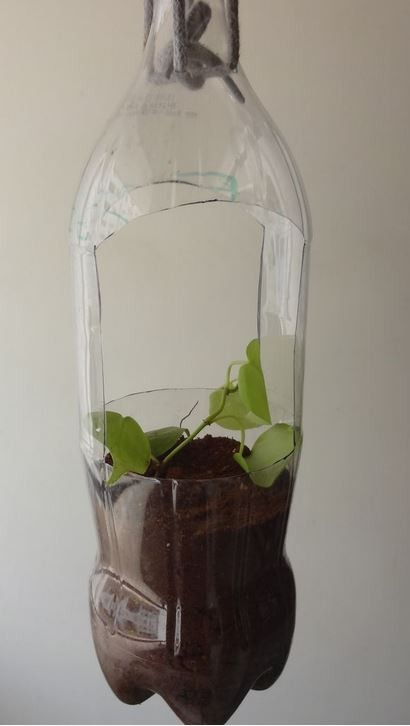 I hated to throw away our used swimming pool filter and thought it looked so interesting. I stood it upright and put a flower pot on top of it.
It adds prominence to an empty space in the garden.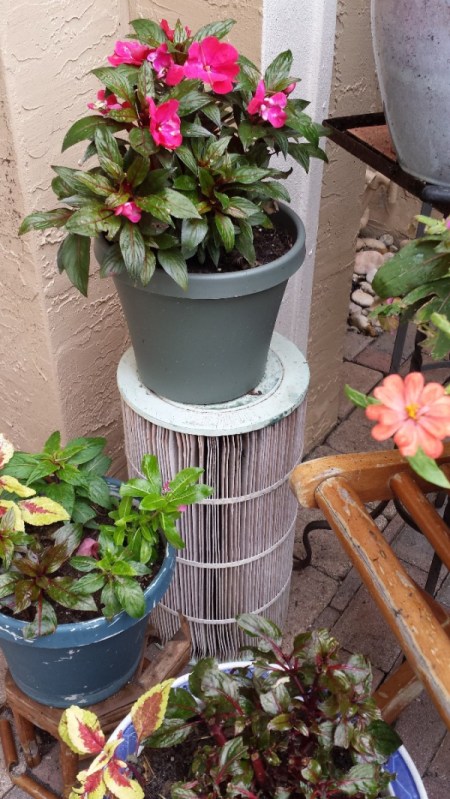 The easy way is to heat a hole punch, awl, or nail tip over a lit candle. Then simply push it down into the turned over container in several spots to allow for adequate drainage.
November 30, 2011
1

found this helpful
This is a guide about making a chair planter. Recycling and old chair into a creative planter provides you with a unique, creative garden planter. Not only is this project a good way to recycle, but also a crafty outlet for your combined gardening and craft skills.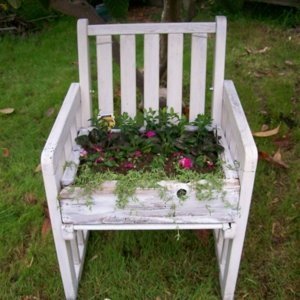 September 20, 2017
0

found this helpful
An old washing machine tub makes a great container to plant in. Making recycled washing machine drum planters is easy.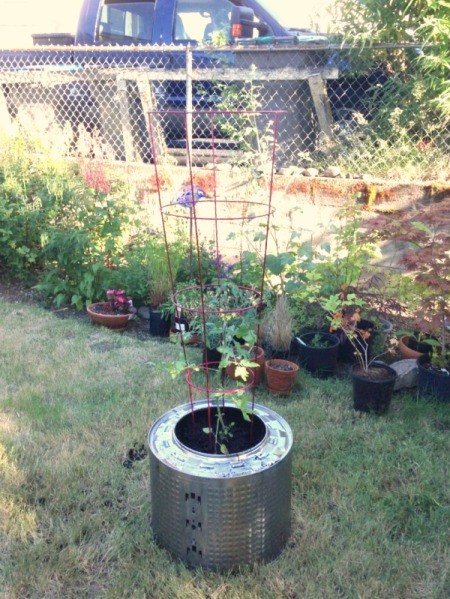 March 18, 2017
0

found this helpful
Go on a treasure hunt in your home with an eye to items that can be converted into unique planters. This is a guide about planter ideas from every room in your house.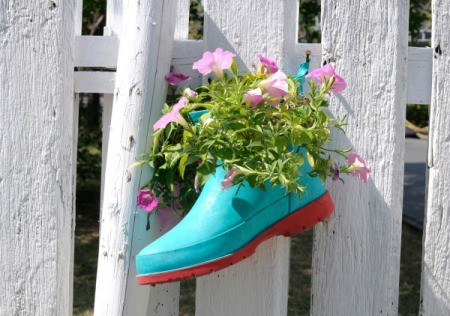 October 16, 2012
0

found this helpful
Create a unique seasonal planter using a fresh pumpkin. This page features pumpkin planter ideas.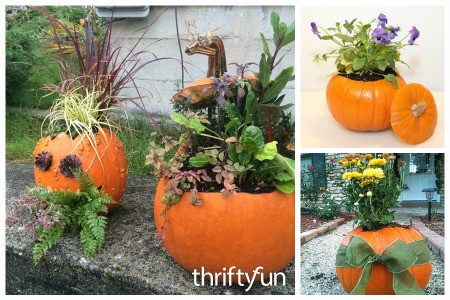 Related Content