Creative Garden Planters
My husband is in the construction business. One day he brought this old salad display home. It is the large kind you see at buffets. It has a sneeze guard on the top.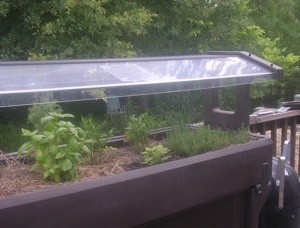 Read More...
My daughter loves anything old or antique and loves rag rugs, so I decided to use the rag rug technique and make her rag flower pots.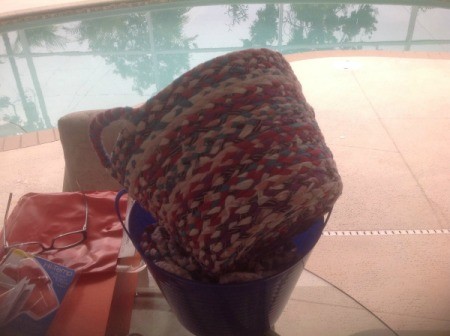 Read More...
Some months of the year, the garden looks extra dull and brown, especially with our California droughts. My next door neighbour left a bicycle outside with a "Free to take" sign on it.
It was absolutely trashed. I removed as much rust as I could, and with a little spray paint...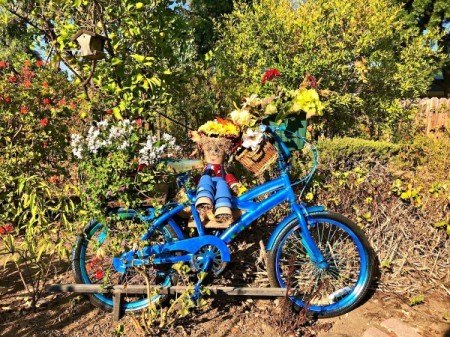 Read More...
My yard is mostly shade with the gravel driveway being the sunniest spot on the property. I refused to give up vegetable gardening when we bought the place, so I gathered up my galvanized tub collection.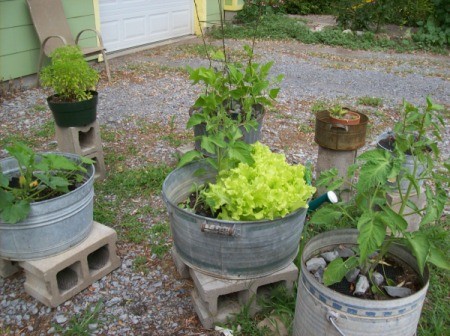 Read More...
Our old southwest fountain finally "bit the dust" and no longer held water. Try as we would, it could not be saved. So we decided to fill it with dirt and added some plants and a bird nest to add interest to the front yard.
We always try not to add to the landfill.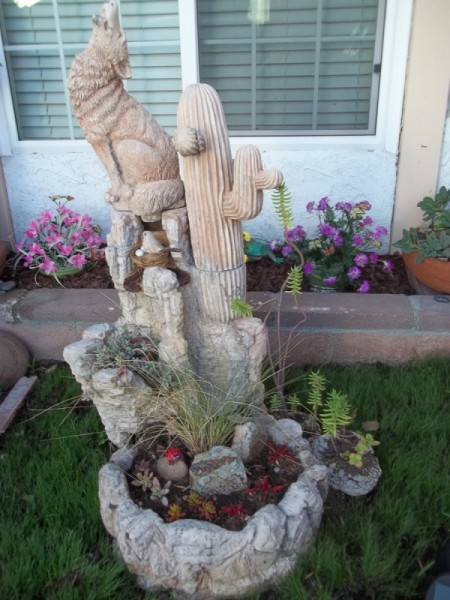 Read More...
This is a recycling craft using children's pants as a holder for potted plants. Quite unique and cute. I saw the idea in a Birds and Blooms magazine and used it myself.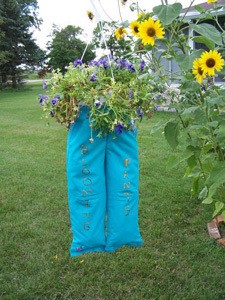 Read More...
Because we drink a lot of coffee, we often have so many left over containers. I have given these sturdy and decorative containers a new life while helping with the land fill.
I use them as planters for myself, friends, and family.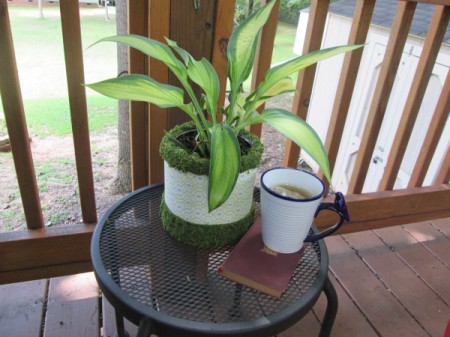 Kelly Ann Butterbaugh
4

found this helpful
Planning ahead for the seasons can add challenges to spring planting. Instead of planting each season, plant now to create an entire yearly display for much less than you'll pay to replant it each season.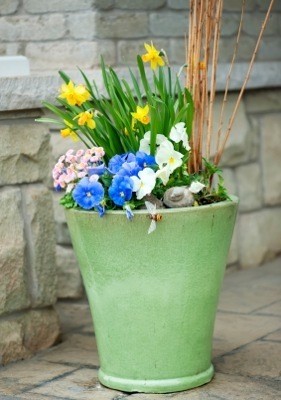 Read More...
This wine press has been in the family for about 50 years and has seen many, many boxes of grapes and we have enjoyed many, many bottles of homemade wine. The day finally came when the press was ready for retirement and I turned it into a lovely garden piece.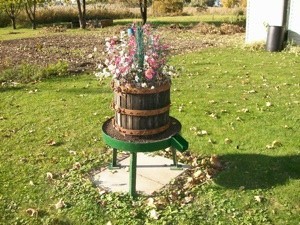 Read More...
I used an old wheelbarrow by drilling holes in the bottom for drainage, throw in some gravel then top w/soil and plants. Plants that hang off the sides look great and something big and flashy in the middle.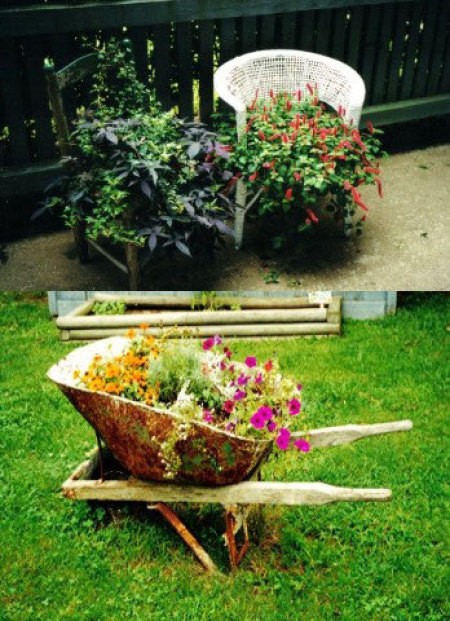 Read More...
Related Content