Dachshund/Pomeranian Mix Photos
Radar is about 12 years old and is 1/2 Pom-1/2 Doxie. We bought him from a family friend. For fun, he likes to be the boss!
He was hurt 5 years ago from ice falling from the roof of a porch, he lost the use of his hind legs.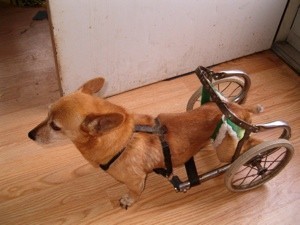 Read More...
Jack is an 8 month old Pomeranian/Dachshund mix. We got Jack from a woman whose kids were allergic to him. They had gotten him from our local Adopt-A-Pet center.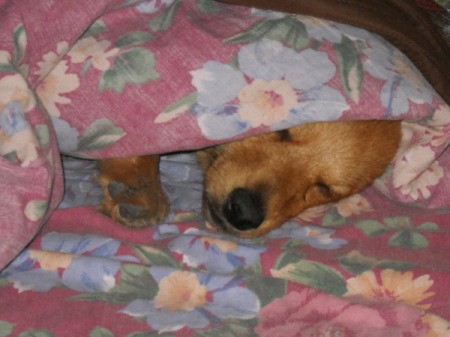 Read More...
Angel was 14 years old when she passed away on March 23,2009. She was a longhaired Dachshund and Pomeranian mix.
I was nursing in Southern California and became friends with the granddaughter of one of my patients.
Read More...
Chewy is 2 years old and a Pomeranian/Dachshund. We got him in Dec 2009, he was such a tiny little dog with HUGE ears! Chewy loves to play with his "brother," Mason.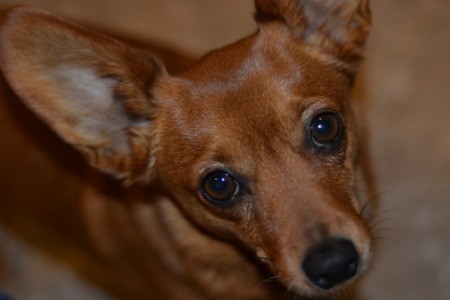 Read More...
Sophie is 17 months old. She is a Pomeranian - Dachshund mix. I got her through a classified ads on May 3, 2008. Sophie likes to wrestle with her pal, Ben.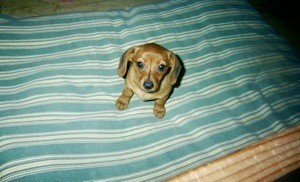 Read More...
I got him off Craigslist at 9 weeks. He loves tennis balls! He really loves to cuddle.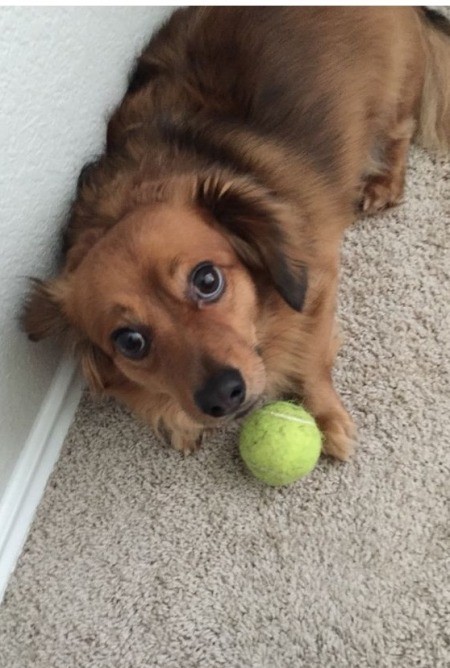 April 20, 2006
1

found this helpful
I have a Daschund, she is 2 and has had one litter and is going to have a second May 22nd. I bred her with a Pom and was woundering if anyone has any info on how they will look or any pictures. I have tred to find some photos online but haven't had any luck. I don't think it's very popular mix.
Thanks,
Blakeylou2
Answers
November 8, 2009
0

found this helpful
Sophie is half dachshund/half Pomeranian mix. Not to worry, they're adorable! (see how cute she is)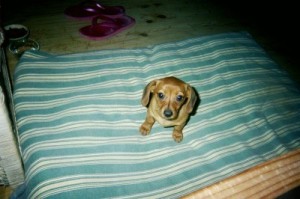 November 10, 2009
0

found this helpful
I live in Michigan and would like to purchase a dameranian. Do you know of any breeders in my area? I've been unsuccessful in finding anyone on the internet.
December 6, 2009
0

found this helpful
They will look great! we have one, and he looks just like the pom, but his sister looks like the dachshund (long haired) there is much in common with both of the breeds and you might just be helping to stop the back problems of the dachshund breed. enjoy the pups!
by the way I never wanted a small breed dog before. I was always in to the ex large breeds, newfie's, mals, huskies, etc. but when my son an d his girlfriend brought this little walking ball of fur to me, my heart just melted!! So now me and Elvis are doing just fine and are joined at the heart!
Read More Answers
I found her online, I forget what website, but I got her in 2010. She has long wire hair, long body, short legs, and weighs about 20-25 pounds. Shedding is minimal.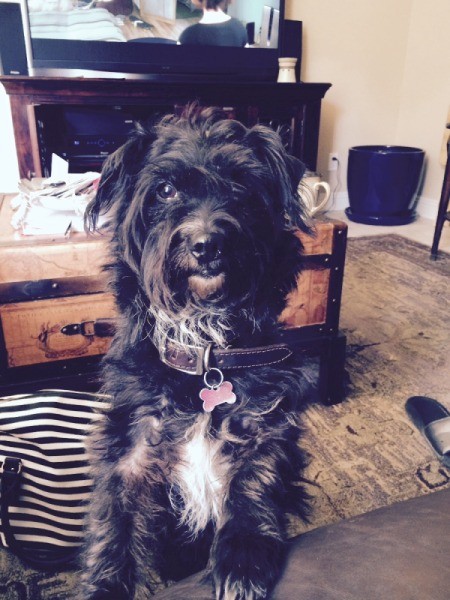 Heisman Tebow Green is a 17 month old Pomeranian/Dachshund mix. I got him from my parents December 29, 2007 for my daughter's 18th Birthday.
He likes to chase any moving object. He is smart, funny, and handsome. He is amazing.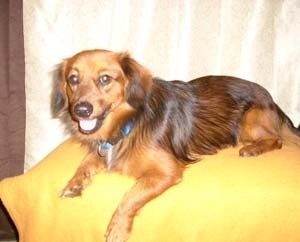 Read More...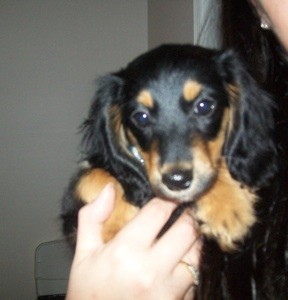 Can anyone estimate how big my puppy will get? She is 10-11 weeks old and weighs 3 1/2 lbs. She is a Dachshund/Pomeranian mix. I'm not sure if its mini Dachshund or standard and that's part of what I'm trying to figure out. Thanks for your help!
By Chasity from Nashville, TN
Answers
April 8, 2009
0

found this helpful
Hi Daisy and Family, You are a cutie! I am from TN also, around Bristol area.
April 9, 2009
0

found this helpful
One good indicator is the paws. The dogs usually grow into them. Or if you know the parents, take a good look.
I am sure you will love your pup no matter what size. Cute picture of a cute dog.
Read More Answers
Related Content