Oregon Frugal Travel Guide and Photos
Wonderful trip to the Oregon Coast with my family. A walk through Cape Perpetua uncovered this huge fallen spruce tree across the path. Awesome walk!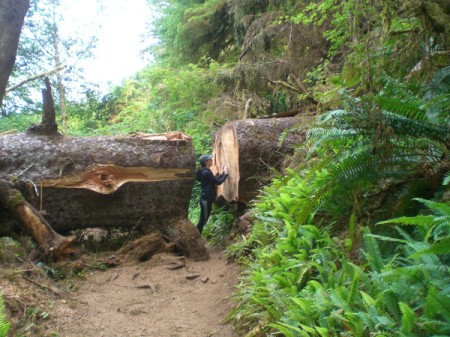 April 26, 2013
0

found this helpful
This page has tips, photos and guides for traveling to Portland, Oregon. This laid back city is known as the City of Roses. This beautiful city has parks, a zoo, museums, and a good public transportation system.
It is also a good place for river activities.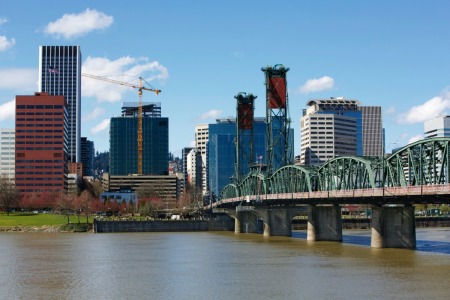 April 26, 2013
0

found this helpful
This page has tips, photos, and guides for traveling to Bandon, Oregon. Bandon is a coastal town in southern Oregon. It is known for its scenic beauty, beach activities, and golf courses.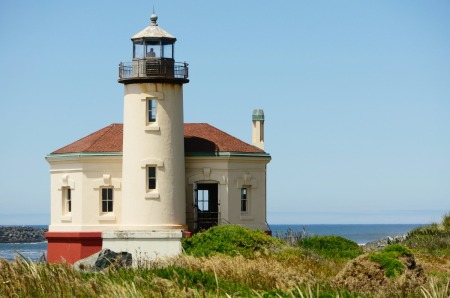 I was driving around and stopping to take pictures. What a beautiful place Astoria is!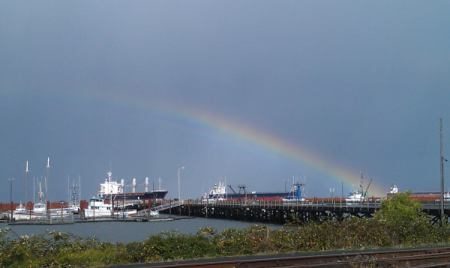 Read More...
I found this starfish while beach hopping with my husband near Sunset Beach here on the Oregon Coast. We love to hit up Sunset, hike the trails above the beach, and create our own journey from there.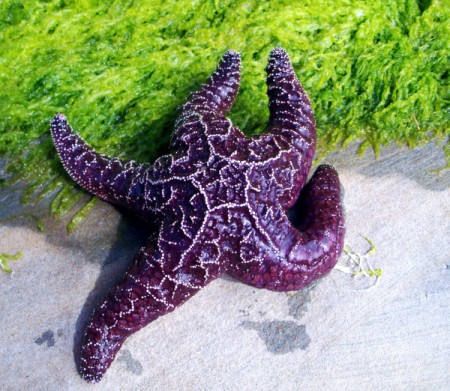 Read More...
Growing in the shadowy edges of Shore Acres State Park on the Oregon Coast, these blossoms always take my breath away. The vibrant yellow with the perfectly placed red spots are always great eye candy.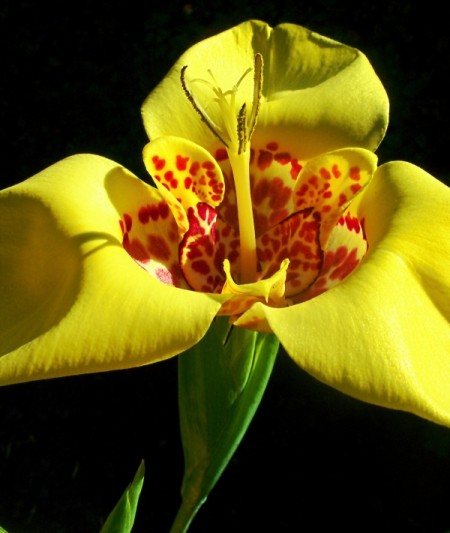 Read More...
This is a panoramic shot of Whiskey Run Beach on the Oregon Coast. It's my definition of escape! The beach is where I go to clear my head and pink is my favorite color, only a couple reasons I like this shot.

Read More...
We live on the water, and within walking distance to the ocean. Every single night I see a new sunset. I was at the stoplight.
I usually carry my camera because I never know what I might see with all this beauty around me.
Read More...
In 2007, I had a chance to spend a whole day just driving. The sun was amazing, the trees were in full October bloom, and the memory stick was empty and ready to be filled!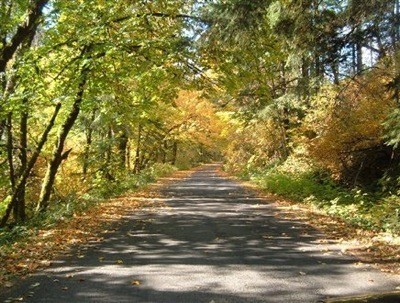 Read More...
This is a picture we took on Mother's Day. It's on the Minum River in Eastern Oregon. We consider this the lost Garden of Eden.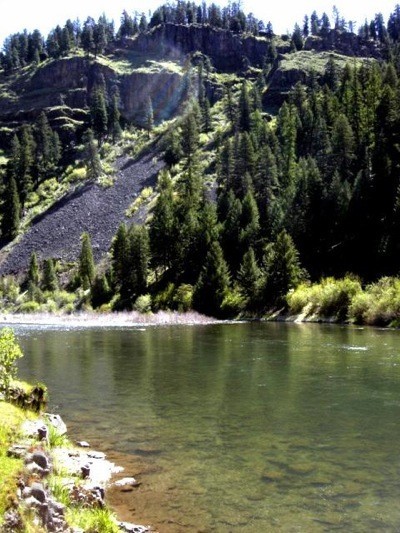 Read More...
Pretty views of the Rogue River, first thing in the morning at sunrise.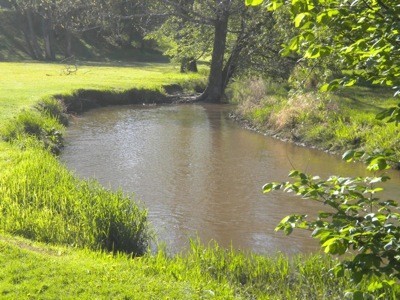 Read More...
Has anyone ever been to Cascade Locks in Oregon? We are going there and plan on seeing the waterfalls, Bridge of the Gods and the lavender fields.
We are wondering if there is anything historical there or anything we shouldn't miss. Thank you.
Answers
By Jeanie (Guest Post)
August 21, 2007
0

found this helpful
Cascade locks is a great little place, nice heritage places along the way, close to Bonneville Dam and they have lots of fish related ponds and lots of history museums around every corner. Hood River and that area lots of Indian history. Wind Surfing in Hood River. Cascade locks has great char hamburger. Anywhere along the Columbia River gorge from The Dalles to Cascade Locks and the old Highway and falls, including Multnomah Falls great scenery and historic places. Beware of car prowlers, take everything of value with you, do not merely hide with a blanket in car. Lots of little by ways to stop and see. Peruse the librarys near you or AAA or Online. and look up the Indian tribes, Celilo Falls that is now coverd by the Dalles Dam. Lots of fruit industry, maybe take home pears and apples!Across Columbia River is the Maryhill Museum and a Stonehenge replica. Watch for snakes. I have grown up with this information and a lot I take for granted maybe someone else can add more color! Have Fun!
August 22, 2007
0

found this helpful
Hi, sounds like you have a busy day already planned out. It is a great area. If you take Old Columbia Hwy, you can go to Crown Point (which you will just see from below otherwise). The highway goes up to the point which just recently completed major renovations.
http://www.oreg org/park_150.php
If you do take Old Columbia Hwy, starting at Troutdale, it is a beautiful, scenic drive and much slower than I-84. It will wind you through the waterfalls and hiking trails and come out at Multnomah Falls. You can then drive I-84 back.
Have fun in Oregon.
Jess
Answer

this Question

...
Related Content