Birthday Party Ideas for Teens
My daughter planned this inexpensive party and has invited 6 girls. When I asked what she wanted to do at her party, she said just get 12 cupcakes. That's all.
When she made out the invitations, she wrote that the activities would be, girl talk, listening to music, dancing, singing, playing pool, and Wii.
Read More...
If you are having a birthday party and you don't know what you want to do, then my suggestion is to go to an amusement park. Let's say there is NOT a park near your home, then go to a community pool. If you invite only a few friends, it's still fun.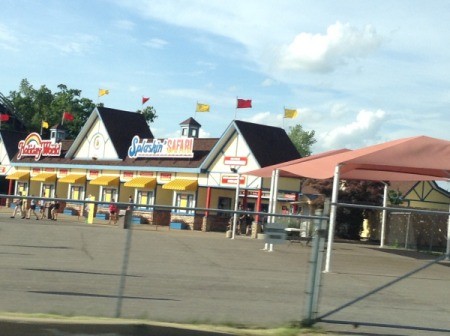 Add a twist to the classic birthday party! Instead of streamers, link together glow stick bracelets. Tell people to wear neon, florescent or white clothes, and throw in a couple of black lights on the walls or the ceiling.
Read More...
For my 15th birthday party, I organized a theme party where I asked everyone to bring some clothes and/or accessories from the 80s. We shared clothes and accessories; we even did each other's make-up!
My niece is turning 14 in July. We have discussed different party ideas that she may like. She has already had swim parties, spa parties, bonfires, etc.
She wanted something different this year. What we came up with was a Food Party.
Read More...
As the mother of seven, four of which are girls, I have thrown more than my share of parties. Each of my girls have very different ideas, hobbies, and passions. So the party themes are varied as well.
Read More...
Related Content