Making a Sweater Pillow
Don't throw out those sweaters that no longer fit; instead, recycle them by creating throw pillows. This is a quick and simple craft.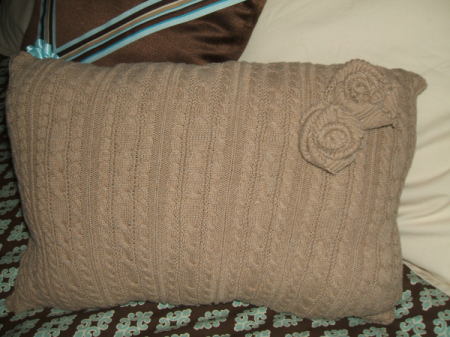 Read More...
So, dear Aunt Sally gave you an ugly sweater for Christmas this year. You really don't want to hurt her feelings by telling her that it's really not your style.
Turn the sweater into a pillow case by cutting off the sleeves and stitching up the armholes.
Read More...
Related Content
Categories
Guides
More
Categories