We have been really low on craft and DIY projects recently. Have you been working on anything creative this summer? Please take some photos and send it into us. You might win $50 in one of our upcoming contests.
Thanks for reading,
Jess
This newsletter is powered by you. Share your ideas and earn cash by entering recurring contests, in a variety of subjects.
Thrifty Tip Contest
Send in your favorite tip on thrifty and frugal living. Tips selected for publication are entered in our Thrifty Tip contest which awards $50 to the best tip.
My Frugal Life
We would like to hear your frugal living story! Share your essay and you could win $50.00.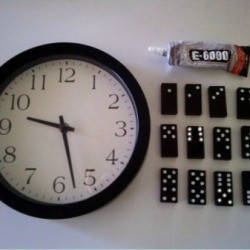 Recycle an old set of dominoes into this cute clock. Learn how to make it in this short video.

---
By josem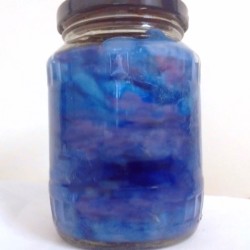 This project uses different inks and cotton to create a wonderful galaxy jar!

---
By mom-from-missouri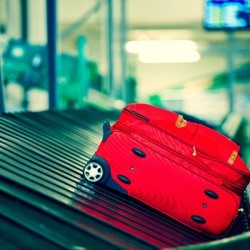 Don't "advertise" your trip before or during on Facebook, Twitter or other social media. This includes posting photos while on your trip. Wait until you return home to announce you just returned and post of your adventures. Many home burglaries are the result of people who watch for people to announce their schedules online.

---
By KIM HOGGAN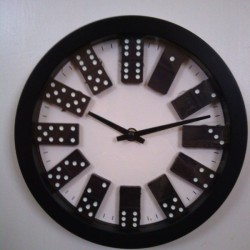 Here is a way to turn dominoes into an inexpensive and fun clock.

---
Autumn Leaves Jar Candle Holder
By Benetta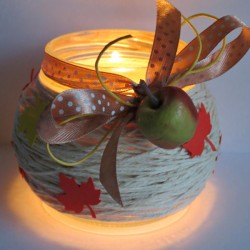 Turn empty cheese spread glass jars into colorful fall lanterns. Use the lanterns to decorate your porch. Fill the jars with battery operated tea light candles, and add a soft glow to your house during the fall season.

---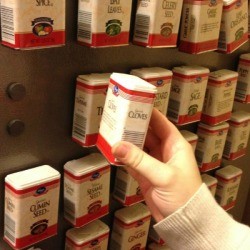 Watch the video to discover a simple way to organize your spice tins.

---
Savoury Cheese and Vegetable Tart
By attosa
This is one of my favourite savoury tarts to make. It's much like a quiche. You can add whatever vegetables you have on hand. The cheese is also optional. My father hates cheese so his cheese-free version is pictured here, too. You can also use a use store bought pie crust.

---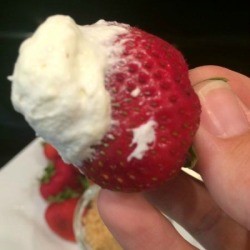 This creamy cheesecake dip is perfect for fruit, especially strawberries. Learn how to make it in this short video.

---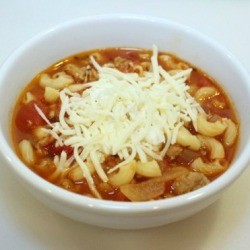 This video shows you how to make cheesy lasagna soup.

---
Crockpot Honeycrisp Applesauce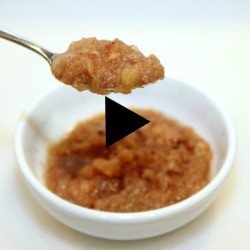 Watch this video and discover how easy it is to make homemade applesauce using a slow cooker.

---
Blueberry Lemon Breakfast Cake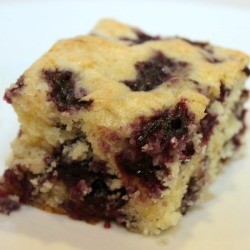 This breakfast cake is so delicious and would be perfect for a brunch get-together.

---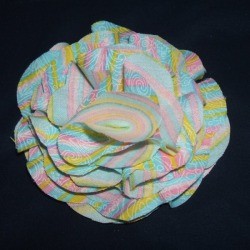 Use your fabric scraps or old clothing to create these fashionable flower pins.

---
Reselling Antiques and Collectibles
By pam munro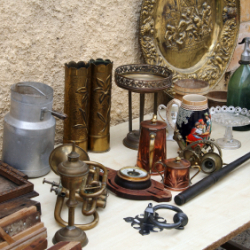 Several of my friends are now making good, extra money re-selling used items and/or antiques and collectibles. Two of them are working an eBay store called Hollywood Junque.

---
Answer Questions and Earn!
We are giving away $200 in Amazon gift cards (US only) for people who answer recent questions on ThriftyFun this month! Gift cards will be awarded to the top ten users who answer the most questions this month. Prizes will be awarded as follows: 1st - $50, 2nd - $40, 3rd - $30, 4th - $20, and 5th to 10th - $10.