Don't make my mistake. Be sure to properly put away any outdoor structures or furniture before wind, rain or snow damages them. If you have any helpful winter preparation tips, please share them with us.
Thanks for reading,
Jess
This newsletter is powered by you. Share your ideas and earn cash by entering recurring contests, in a variety of subjects.
Thrifty Tip Contest
Send in your favorite tip on thrifty and frugal living. Tips selected for publication are entered in our Thrifty Tip contest which awards $50 to the best tip.
My Frugal Life
We would like to hear your frugal living story! Share your essay and you could win $50.00.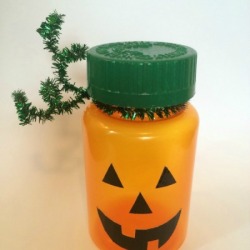 Turn leftover orange colored prescription bottles into cute Halloween Treats. Learn how to make them in this short video.

---
Taking Photos to Publish on ThriftyFun
By Jess (TF Editor)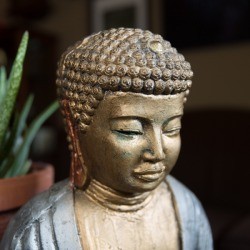 Photos are highly recommended for all posts on ThriftyFun and some are also eligible for photo rewards. Sometimes we receive images that are unusable for one reason or another. To ensure success, consider these guidelines when taking photos with your smartphone or camera.

---
Drinking Glasses from Recycled Bottles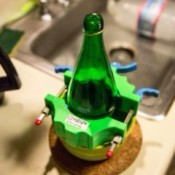 It's easy to use a rotary bottle cutter to make recycled drinking glasses from Perrier bottles. Learn how to make them in this short video.

---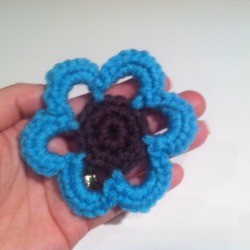 This fun artsy crocheted flower looks great attached to a headband or pin. Check out this video to follow the step by step instructions.

---
By Sandi/Poor But Proud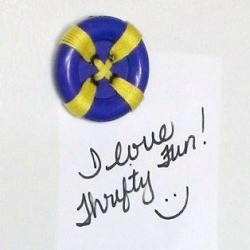 This very big button has the perfect holes for threading through bright crochet thread and yarn for magnets.

---
By crystal wolfe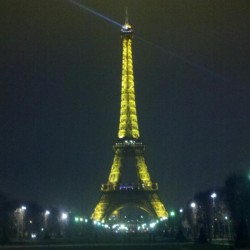 We flew to Paris and spent nine days for a mere $20. Wait. What? Yes, we really flew from Missouri to Paris, France and had a vacation of a life time on a $20 dollar bill. It took 5 years of me putting a $20 dollar bill into our Paris account each week to cover all of our expenses.

---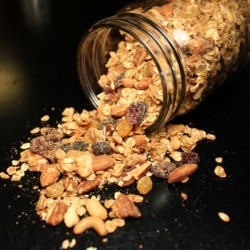 Granola isn't one of the cheapest foods but it is definitely nutritious and a great way to start your morning.

---
Blooming Cactus with New Babies
By Mary Ray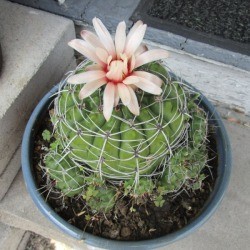 I've had this cactus for 15 years and this is the third time it has blossomed. It doesn't last long and will soon fade, but it is always a happy surprise when it happens. It is surrounded by babies.

---
Natural Remedies for Head Lice
By Jess (TF Editor)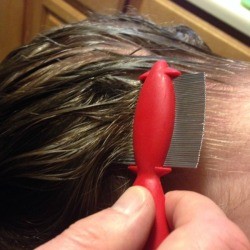 My husband and I discovered head lice in our teenagers' long hair. It has been a few years since our last outbreak so I did some quick research online to make sure I was treating the infestation correctly.

---
By HerkDia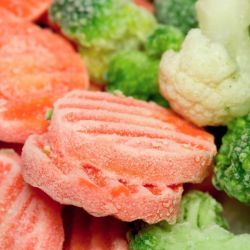 My husband recently passed away and life has changed so much. One issue I have had was cooking for one. Buying things like celery and carrots was beginning to be a waste since I couldn't use up the fresh vegetables as fast.

---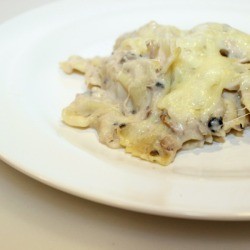 This simple tuna casserole is super yummy and creamy.

---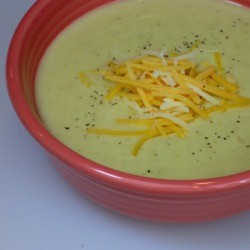 This crockpot Potato Leek Soup recipe is easy to make and so yummy! If you have left over potatoes or leeks this is a great way to use them up.

---
Pretty Vase as a Fruit Fly Trap
By Sutle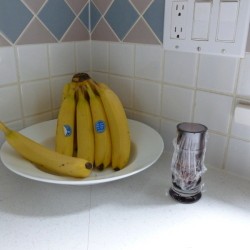 I choose a pretty small vase that I can leave on the counter. Place a piece of banana or apple inside the vase, and wrap the top with plastic wrap. Poke a couple of small holes in the top, and leave beside the fruit basket.

---
Embroidery Hoop Jack-O'-Lantern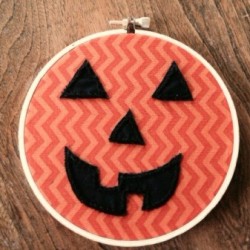 This is a fun and easy decoration you can make for Halloween. All you need is some scrap fabric and an embroidery hoop.

---
Answer Questions and Earn!
We are giving away $200 in Amazon gift cards (US only) for people who answer recent questions on ThriftyFun this month! Gift cards will be awarded to the top ten users who answer the most questions this month. Prizes will be awarded as follows: 1st - $50, 2nd - $40, 3rd - $30, 4th - $20, and 5th to 10th - $10.