Sometimes it can be hard to know what decisions to make when trying to save money. Check out today's featured post about thrifty regrets. If you have any stories about your past frugal decisons, please send us a My Frugal Life essay.
Thanks for reading,
Jess
This newsletter is powered by you. Share your ideas and earn cash by entering recurring contests, in a variety of subjects.
Thrifty Tip Contest
Send in your favorite tip on thrifty and frugal living. Tips selected for publication are entered in our Thrifty Tip contest which awards $50 to the best tip.
My Frugal Life
We would like to hear your frugal living story! Share your essay and you could win $50.00.
Pineapple Upside Down Pancakes
By attosa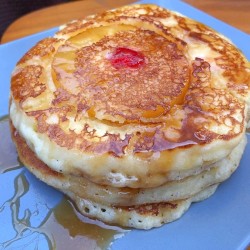 This is a fun twist on pancakes. They are so decadent, they can be served for dessert. Caramelizing the pineapples not only gives them a nice rich flavour, but also creates a sticky toffee in the pan that you can use as a drizzle in place of syrup. When you cut into a stack of these, the little Maraschino cherries pop out onto the plate. What a lovely surprise!

---
By attosa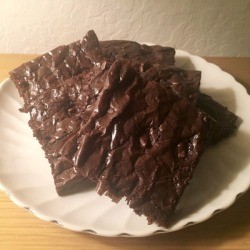 Brownie brittle is my dream come true as it's just the crispy, crunchy, sweet goodness of the edges of brownies I always tend to fight over. I love it but why does it cost more than brownies? It has less ingredients, less substance, but costs more money. Let's make our own! Here's how to make them using a box of brownie mix.

---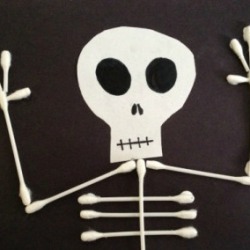 Use Q-tips and paper to make these cute skeletons for Halloween. Learn how to make it in this short video.

---
By sandy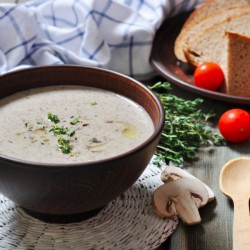 I have learned through my 60 years on this earth that not everything that is good is easy. Rewards come to those that wait or work hard for what they get. This holds true with food. I am single but now helping to raise my 16 year old granddaughter with my son, who is unemployed.

---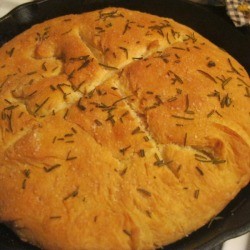 This is a simple and delicious bread that you bake in a skillet. The rosemary on top makes this skillet bread fragrant and extra tasty.

---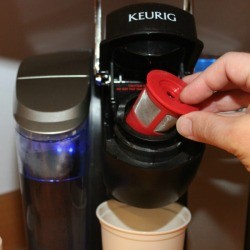 If you like the convenience of using a Keurig machine but find the pods too pricey or you miss your favorite coffee, there is a solution.

---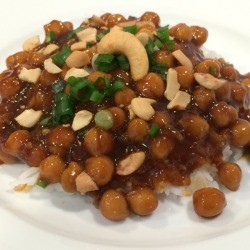 These kung pao chickpeas are a great vegetarian alternative to the classic chicken dish. Check out this video for the step by step recipe.

---
Fried Green Tomatoes (Gluten Free)
By Ida Claire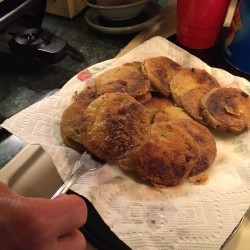 Fried green tomatoes are a family favorite of ours. When my gluten sensitive guests come for supper, I change things up just a little. With the help of "Betty Crocker Gluten Free Bisquick" instead of flour everyone can enjoy the great taste of this southern favorite!

---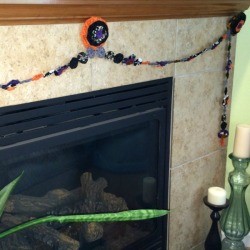 This is a beautiful Halloween decoration that you can reuse year after year. It is made out of fabric yo yos and buttons.

---
Cleaning a Keyboard with Microfiber Cloth
By lalala...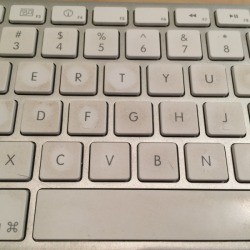 I recently noticed how dirty one of our computer keyboards had become. I tried a baby wipe and it didn't work. I wasn't sure how to clean the keys until my mom suggested trying a damp microfiber. It worked like magic and it was quick too!

---
Mint Chocolate Chip Ice Cream Cake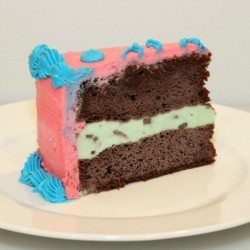 Ice cream cakes can be quite expensive to buy, but they are actually easy to make. Check out this video and learn how to make your own ice cream cake.

---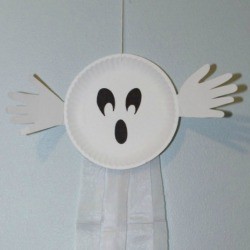 Watch this video and see how easy it is to make a simple ghost decoration out of a paper plate for Halloween.

---
Buy Used Jewelry Instead Of New
By Mistie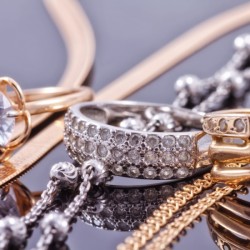 My husband always wanted to upgrade my engagement ring to something nicer. A good friend introduced him to a local jeweler. They also buy back jewelry from people. Because they can buy it back cheaper, they can sell it cheaper.

---
Answer Questions and Earn!
We are giving away $200 in Amazon gift cards (US only) for people who answer recent questions on ThriftyFun this month! Gift cards will be awarded to the top ten users who answer the most questions this month. Prizes will be awarded as follows: 1st - $50, 2nd - $40, 3rd - $30, 4th - $20, and 5th to 10th - $10.