Our next contest cycle starts today. Be sure to send in a tip, recipe, craft, DIY project, photos of your pets or garden or recent travel or a My Frugal Life essay. You might win $50 just in time for Christmas shopping.
Thanks for reading,
Jess
This newsletter is powered by you. Share your ideas and earn cash by entering recurring contests, in a variety of subjects.
Thrifty Tip Contest
Send in your favorite tip on thrifty and frugal living. Tips selected for publication are entered in our Thrifty Tip contest which awards $50 to the best tip.
My Frugal Life
We would like to hear your frugal living story! Share your essay and you could win $50.00.
By Donna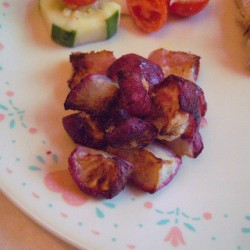 This year we had a real bumper crop of extra radishes and so I researched to find out other ways to use them rather then just adding them to salads. By quartering and roasting them with a little olive oil, salt, pepper and your favorite herbs, they are a tasty, mild (roasting removes all the heat of the radish) plus a little crunchy, and moist. They were a surprise even to me, but enjoyed by all!

---
6 Inch Friendship Star Quilt Block
By R Barbara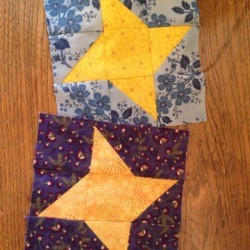 My new quilt is going to be a combination of 6 inch snowball blocks interspersed with friendship star blocks.

---
By lalala...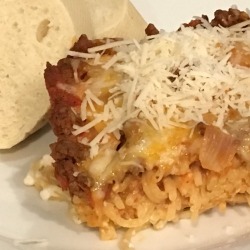 This creamy casserole is reminiscent of lasagna and super easy to make!

---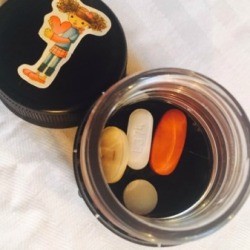 Make handy containers for pills or other small items with recycled plastic bottles. Learn how to make them in this short video.

---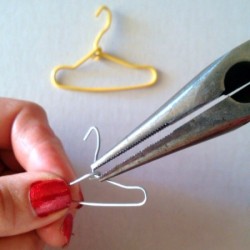 Keep your Barbie doll's clothes organized with cute paperclip hangars. Learn how by watching this short video.

---
Chocolate Dipped Wafer Cookies
This is a fun way to fancy up store bought cookies. Bring these to your next potluck and they are sure to be a hit.

---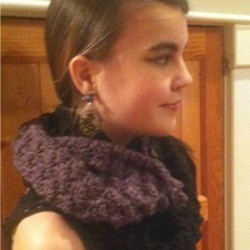 Learn how to make this crocheted cowl with this short step by step video.

---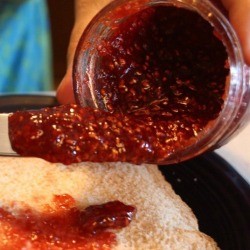 This video shows you how to make delicious berry jam using fresh picked berries.

---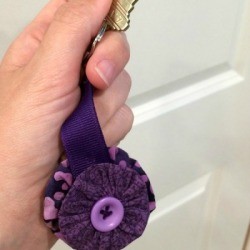 Use fabric yoyos and a button to make a personalized keychain. Learn how to make it in this short video.

---
By Donna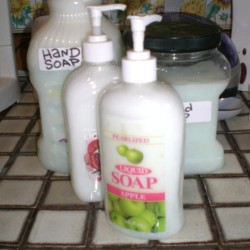 Make your own liquid hand soap or foam hand soap from soap scraps that normally go to waste!

---
By melissa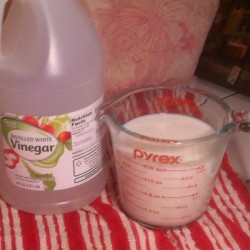 Sometimes a baking recipe will call for a small amount of buttermilk. I found this nifty tip in one of my cookbooks years ago and haven't bought buttermilk since.

---
Cleaning and Drying Acorns for Crafts
By lalala...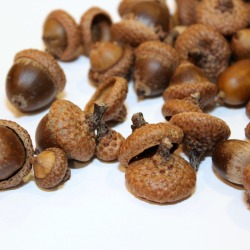 To clean them, fill your sink or a large bowl with water. Dump the acorns in and soak them, gently swirling them in the water to remove dirt and insects. If they are particularly dirty, you can gently scrub them with a soft brush.

---
Back to School Clothes on a Budget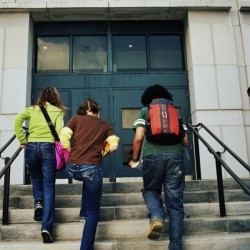 Tips as suggested by our ThriftyFun community: My daughter has three children in school. She visited our local Goodwill Store, got 6 pair of boys jeans, 2 skirts, and 12 blouses for $100.

---
Answer Questions and Earn!
We are giving away $200 in Amazon gift cards (US only) for people who answer recent questions on ThriftyFun this month! Gift cards will be awarded to the top ten users who answer the most questions this month. Prizes will be awarded as follows: 1st - $50, 2nd - $40, 3rd - $30, 4th - $20, and 5th to 10th - $10.