For our featured post, check the feedback for some very helpful additional info. If you have a pet tip to share enter it in our Thrifty Tip contest.
Thanks for reading,
Barbara
This newsletter is powered by you. Share your ideas and earn cash by entering recurring contests, in a variety of subjects.
Pet Contest
Share your pet! All photos that are published are eligible to win our contest which awards a $50 prize to the best pet entry.
DIY Contest
Submit your DIY project to ThriftyFun! You can earn between $5 and $70 for each eligible project we publish
Wear Ace Bandage on Wrist for Kittens
By Robyn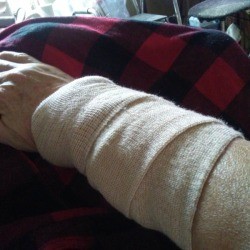 I used 5.5 foot long Ace bandage and wrapped and tucked it around my wrist. The kittens have something to grab onto when being given meds or other forms of care. This bandage calms them down during holding sessions and nail clipping for the wild ones.

---
Salmonella Concerns with Backyard Chickens
By Jess (TF Editor)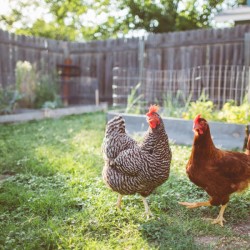 Many people have started keeping chickens and other fowl at home. They are a great source of fresh eggs, don't take much special care, and can be quite funny and charming. However, you should be careful when you or your children are handling them. Most chickens naturally carry salmonella.

---
By Donna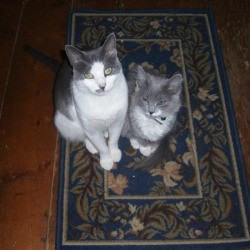 I love my cats, but I don't love stinky litter boxes so I have two litter boxes. One is in use and the other is away. When one box gets dirty I replace it with the other box to give me time to empty the first one and thoroughly clean and sanitize it with vinegar, water, a bit of dish detergent and baking soda.

---
Answer Questions and Earn!
We are giving away $200 in Amazon gift cards (US only) for people who answer recent questions on ThriftyFun this month! Gift cards will be awarded to the top ten users who answer the most questions this month. Prizes will be awarded as follows: 1st - $50, 2nd - $40, 3rd - $30, 4th - $20, and 5th to 10th - $10.