We could really use some new tips, photos and other posts for our contests. We have another month to collect entries and some categories have few entries. Please send in your own creative ideas today.
Thanks for reading,
Jess
This newsletter is powered by you. Share your ideas and earn cash by entering recurring contests, in a variety of subjects.
By sandragouws52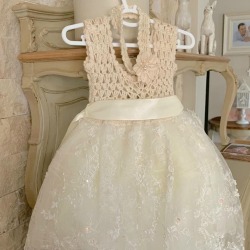 I'm doing needlework combined with my crochet for an income while I'm job hunting. I call it "little things" because it's a variety of things I create.
---
By 15mhhm15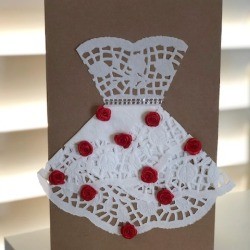 This is a cute wedding dress greeting card made with simple supplies - paper doilies, kraft paper, glue, and ribbon roses. This concept could also be used as a bridal shower invitation card.
---
By Judy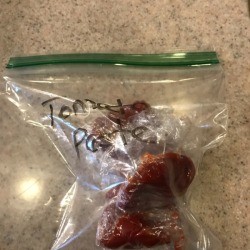 I wrap tablespoon portions in plastic wrap and store them in a freezer bag. They stay a long time and there is no waste.

---
Use Pipe Cleaners to Attach Label Tags
By tiffanytallent1981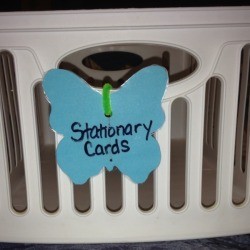 I found butterfly cut-outs that I loved and laminated them. I then punched a hole in the center at the top of each. To attach the butterflies, I stuck the pipe cleaners through the holes and the middle slot of each drawer. With a quick twist, they were on! I just tucked the pipe cleaner that was sticking up behind the butterflies.

---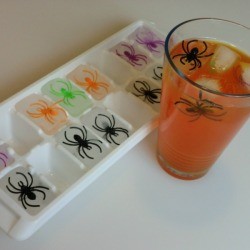 Place a spider ring into each space in the ice cube tray.

---
Answer Questions and Earn!
We are giving away $200 in Amazon gift cards (US only) for people who answer recent questions on ThriftyFun this month! Gift cards will be awarded to the top ten users who answer the most questions this month. Prizes will be awarded as follows: 1st - $50, 2nd - $40, 3rd - $30, 4th - $20, and 5th to 10th - $10.