Here's a super cute costume idea for Halloween. If you have any creative costume ideas this year, please send them in. You might win $50 in our Halloween contest.
Thanks for reading,
Jess
This newsletter is powered by you. Share your ideas and earn cash by entering recurring contests, in a variety of subjects.
By Lea.d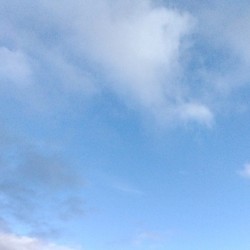 If you are ever feeling down, just stop what you're doing and help someone in need. Even if it's the littlest thing, like picking up a plastic bottle and putting it in the recycle bin, I promise you that you'll feel powerful, like you made a difference to the world.
---
This Old House (North Carolina)
By littergitter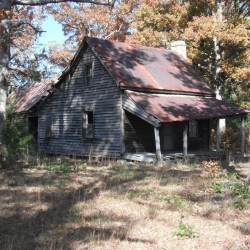 Many times I have wished I had taken a picture of a building or an old house that is no longer there, especially old homes where I grew up. I look at this old house, that is still standing today, and wonder about the families that once lived there. I can just imagine them sitting around the fireplace or cooking on the old wood stove and enjoying a simple life, no TV, computer, phone, or the other luxuries we have today that make life so busy.
---
By 15mhhm15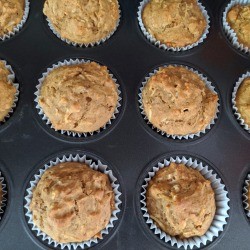 It's fall. You can't go wrong with some delicious pumpkin apple muffins. Perfect to serve after dinner as a treat, for parties or make a fresh batch as gifts.
---
By Donna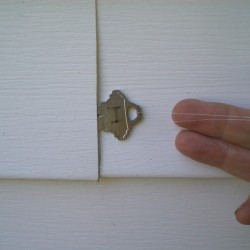 Simply tie some mono filament fishing line to your key and slip in into one of your house siding openings so only the filament is exposed. Pull it out when needed!

---
Organize Clothes by Vertical Folding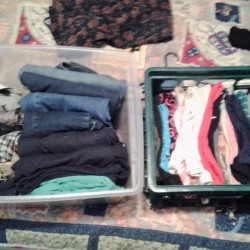 My drawers were always overflowing with clothing until I undertook to reorganize them via the KonMari method. There I learned how useful it really is to fold clothes in that singular way, and not much more effort!

---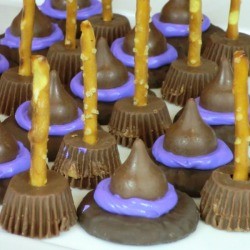 This video shows you the easy steps to making your own Witch Hat and Broom Treats.

---
During our church service one Sunday, a parishioner was speaking about an emotionally charged topic and had trouble controlling her tears. Finishing her remarks, she told the congregation, "I apologize for crying so much. I'm usually not such a big boob."
Father Markus rose to close the session and remarked, "That's quite okay. We all like big boobs."
Read More Jokes Here: http://webby.com/humor
Answer Questions and Earn!
We are giving away $200 in Amazon gift cards (US only) for people who answer recent questions on ThriftyFun this month! Gift cards will be awarded to the top ten users who answer the most questions this month. Prizes will be awarded as follows: 1st - $50, 2nd - $40, 3rd - $30, 4th - $20, and 5th to 10th - $10.