Here is a delicious recipe that is perfect for fall. If you have any favorite meals for this season, please share them with us. We would also love to have any Halloween treat ideas.
Thanks for reading,
Jess
This newsletter is powered by you. Share your ideas and earn cash by entering recurring contests, in a variety of subjects.
Nature's Present in the Market
By Aprilyana09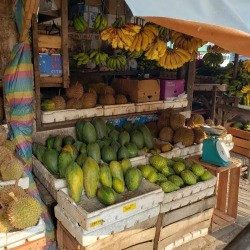 Nature has always been good to me. Even if we didn't plant fruit-bearing trees, we are still given an opportunity to benefit from it's harvest if we go to the markets.
---
By katrine2706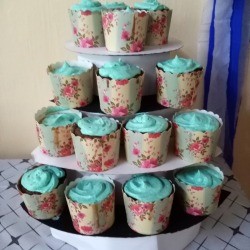 When the price is too much for a one day celebration you need not buy expensive tools for it. I'm making a Boss Baby inspired 4 tier cup cake stand coz it's the easiest concept I know and the materials are very easy to find, too.
---
By 15mhhm15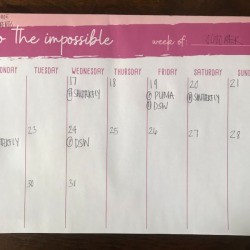 I recently experienced a couple of lost deliveries which was extremely disappointing and frustrating not to mention lots of time wasted! I had to be on the phone with the company I purchased from, delivery service as well as my credit card company. All together I spent over 5 hours of my time being placed on hold, switched to different departments and finally was able to dispute the charges. Not only did it take a big chunk of my time, but over a weeks course to resolve everything!

---
Cut Up Cauliflower Without the Mess
By Sandi/Poor But Proud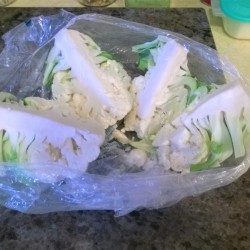 If you are like me, you process your food when you get it home. There's cleaning, chopping, bagging, etc. Well I find that cauliflower has the most "mess factor" of them all. Every time I cut it up, I end up chasing little pieces all over the cutting board. So today I got smart.

---
Baking Soda and Peroxide for Cleaning Grout
By sgonzalez3936
I have always used baking soda and peroxide in the spray bottle with some warm water and a scrub brush and it works wonders! Spray it and scrub it. It gets the grout very clean, the white will be very very white.

---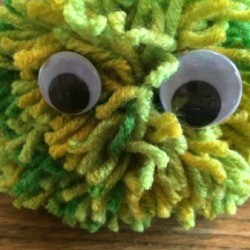 This soft toy is a great use for leftover yarn and can be personalized for any child. Learn how to make it in this short video.

---
Answer Questions and Earn!
We are giving away $200 in Amazon gift cards (US only) for people who answer recent questions on ThriftyFun this month! Gift cards will be awarded to the top ten users who answer the most questions this month. Prizes will be awarded as follows: 1st - $50, 2nd - $40, 3rd - $30, 4th - $20, and 5th to 10th - $10.