If you are looking for ways to reduce your monthly expenses and your debt, check out today's featured post. If you have any advice to add, please share it with us.
Thanks for reading,
Jess
This newsletter is powered by you. Share your ideas and earn cash by entering recurring contests, in a variety of subjects.
By katrine2706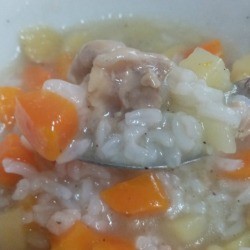 Arroz Caldo is a special kind of porridge with complete mix of tiny bits of vegetables and chicken meat. Family members want bigger portions of meat with bones because the bones adds and enhances flavor of its broth. In this dish I cut bigger bits of meat and eliminated the bones so children could easily eat it. I made it real quick for my late lunch with kids.
---
By 15mhhm15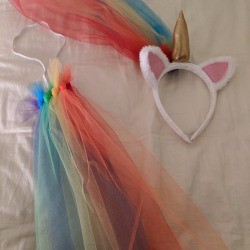 Make this cute and inexpensive unicorn Halloween costume for less than $5. This costume could double as a birthday outfit, to wear to attend any unicorn themed parties, or as your kid's dress up/play pretend outfit.
---
Stone Looking Pumpkin Planters
By Ana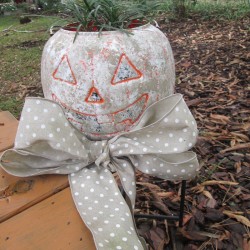 I bought these inexpensive pumpkins for under $1 each. With craft paints in 3 colors: white, tan, and grey, a sea sponge, and clear sealant you can make as many as needed in under 1 hour.
---
By sandy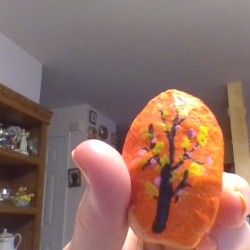 I live in Arbutus, MD. We have a group of, I don't know how many, people painting rocks and placing them everywhere, schools, stores, the library, in people's yards, or in front of mail boxes. The mail box at my building is going to get the big one as I'm not strong enough to tote it somewhere.
---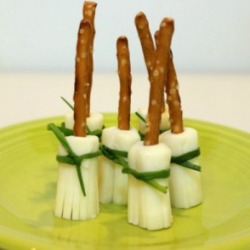 If you are looking for a more nutritious Halloween treat, check out this video and learn how to make string cheese witch brooms!

---
Answer Questions and Earn!
We are giving away $200 in Amazon gift cards (US only) for people who answer recent questions on ThriftyFun this month! Gift cards will be awarded to the top ten users who answer the most questions this month. Prizes will be awarded as follows: 1st - $50, 2nd - $40, 3rd - $30, 4th - $20, and 5th to 10th - $10.