Here is a very cute way to celebrate Halloween with your kids. Make these spider donuts for lunches, Halloween parties or trick-or-treaters.
Thanks for reading,
Jess
This newsletter is powered by you. Share your ideas and earn cash by entering recurring contests, in a variety of subjects.
By Jackie H.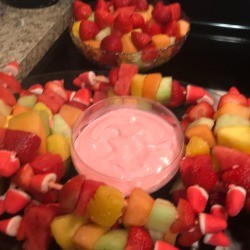 I offered to bring either an appetizer or dessert to a baby shower. I always like to bring something healthy, so I thought fresh fruit. Thinking what can I do with the fruit that would be different and pink, so this is what I did. It was fun to make, a bit time consuming, but a beautiful presentation!
---
Continued Fragrance from Used Jar Candle
By Pat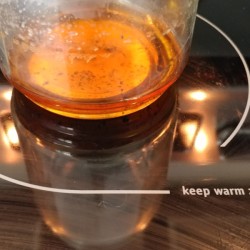 I figured out that I could use the warmer setting on my stove to get the most out of a jar candle that had burned down to the point where the wick was useless. The jar still had 1/2 inch of wax left and I thought I would put it on the warmer and give it a try. Within 10 minutes, the house was filled with a lovely fragrance.

---
Change Decorative Colored Water Seasonally
By Sandi/Poor But Proud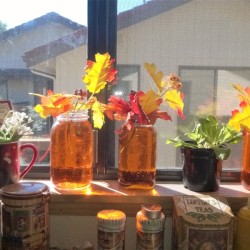 I have had blue in these jars for almost two years. It's my "signature color" for my blue and yellow kitchen. But today I thought "I can have these different colors for each season, even for each holiday". So that is when I took the glass nuggets out and changed the water color.

---
Look for Name Brands at Thrift Stores
By Judy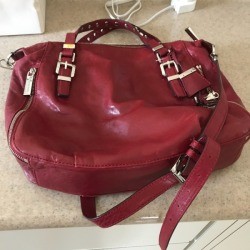 I got a Michael Kors bag for $2 at the thrift store today. It is in great shape, but is a color I wouldn't pick for myself. My daughter has claimed it, and my alternate plan was to sell it on eBay. Bags like this are selling for $40-$50.

---
Vaseline for Preventing Hair Dye Stains
By jen21again
Okay guys, I have been using black dye for 5+ years now and I always get covered in it, but NO MORE! Before applying, clip hairline back, and cover your face and neck entirely in Vaseline. Put on hands and arms before wearing gloves. Even hours after, a warm soapy cloth washed over stained areas, and VOILA! Gone from anywhere that's human skin.

---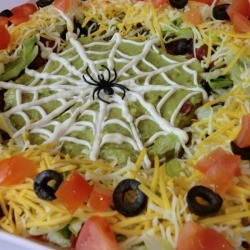 This spooky version is perfect for Halloween!

---
Answer Questions and Earn!
We are giving away $200 in Amazon gift cards (US only) for people who answer recent questions on ThriftyFun this month! Gift cards will be awarded to the top ten users who answer the most questions this month. Prizes will be awarded as follows: 1st - $50, 2nd - $40, 3rd - $30, 4th - $20, and 5th to 10th - $10.