Here is a fun recipe and craft for Halloween. Homemade pretzels are fun and easy to form into all sorts of shapes or letters. Here, they are made in a pretzel shape that also resembles a pumpkin.
Thanks for reading,
Jess
This newsletter is powered by you. Share your ideas and earn cash by entering recurring contests, in a variety of subjects.
By tat2dmema1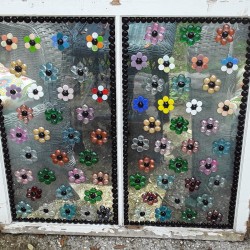 You can purchase old windows or scavenge from neighborhood trash days. I used Dollar Store glass gems to decorate. They come in all colors. GE Silicone II was used to place each gem. Now I hang it on my screen porch and the sun hits the glass and illuminates the gems.
---
By Cyntimental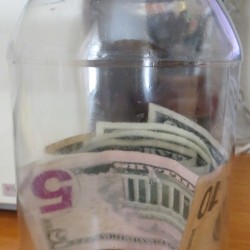 We all recycle jars, bottles, cans, and boxes every single week and I'm always trying to think of a way to re-use these items around the house. I have found several uses for clear plastic mayo jars.
---
By jewels2t
The best tip that I have heard is about how to unplug your toilet. I don't know about you, but to me a plugged toilet is the worst. Who wants to deal with peoples' ... output. I'm always afraid of it flooding over on to my bathroom floor. No fun!
---
Broiled Chili-Rubbed Chicken Thighs
By Judy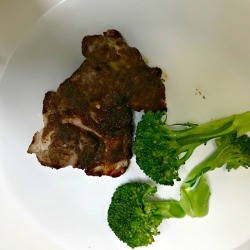 I bone my own chicken thighs when they are on sale for 69 cents a pound. I save all the bones for chicken stock, so nothing goes to waste.
---
Organizing My Outdoor Water Hose
By Ana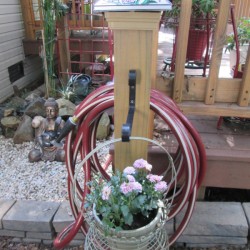 The water hose I had before was not long enough to do my full backyard. After purchasing my 100 foot hose, although needed, it was too much to keep the full amount at its home location. We decided to roll half at its home location and build an extension pole for the rest.

---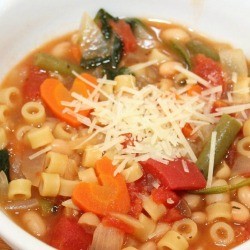 This video shows you how to make an easy minestrone soup that can be made on the stove top or in a crockpot.

---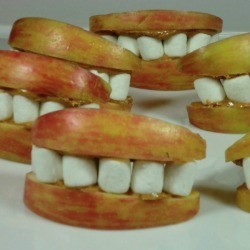 This short video show you the simple steps to making Apple Monster Mouths, a healthier Halloween treat.

---
Answer Questions and Earn!
We are giving away $200 in Amazon gift cards (US only) for people who answer recent questions on ThriftyFun this month! Gift cards will be awarded to the top ten users who answer the most questions this month. Prizes will be awarded as follows: 1st - $50, 2nd - $40, 3rd - $30, 4th - $20, and 5th to 10th - $10.